February 01, 2014
ACCME revisits commercial logo ban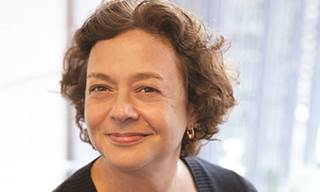 The ACCME announced a public call for comment about its proposal to simplify the accreditation requirements and process, including revisiting a ban on commercial support logos.
The announcement was made in December, following release of the proposal for informal feedback last May. The call for public comment was the next step in the process.
One proposal involves prohibiting the use of logos of ACCME-defined commercial interests in commercial support disclosures.
The ACCME last took up the logo issue in 2011, but decided to defer action to implement the proposed policy after a majority of respondents expressed disapproval to its proposed ban. The current policy is up for revision.
As in 2011, not everyone wants to see the logos go. "The discussion on logos is an important one," Marissa Seligman, PharmD, chief operating officer and general manager, of med-ed firm Clinical Care Options, told MM&M by e-mail. "Logos provide for transparency and acknowledgement. Their use should be focused simply on these needs. Guidelines that empower providers to determine if, when and how logos can compliantly be used will help advance transparency while mitigating concerns or risk on their use."
The CME Coalition, of which Clinical Care Options is a member, recently released voluntary principles on appropriate use of logos. "I suggest stakeholders in corporate logo-use discussion read that document and strongly consider them as they are determining their own position on this issue," Seligman advised.
The ACCME's list of proposed changes also includes simplifying and removing some of the accreditation criteria and policy requirements, promising to streamline them and eliminate redundancy. Comments were being accepted through January 31.
The accreditor is not asking for comments on revising the requirements for Accreditation with Commendation at this time, an area where it received a good amount of initial feedback.
Scroll down to see the next article