November 01, 2011
Antidote: the Prostate Specific Antigen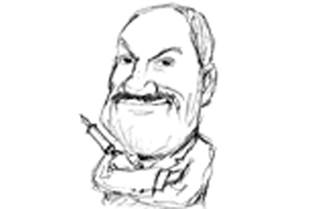 I have focused almost exclusively in this column on wrongful attacks on useful treatments by a headline-hungry news media. This time I want to focus on a simple test, the Prostate Specific Antigen. It has been the gateway for diagnostics and treatments of prostate cancer for nearly two decades but is now under attack.
Without the research to back it up, the U.S. Preventive Services Task Force has decided that the PSA should not be routinely used to screen healthy men for prostate cancer. Many doctors and professional societies, including the American Cancer Society, disagree. The PSA has been studied in large European trials and was found to lower the prostate cancer death rate by more than 30 percent in two studies.
With more than 30,000 deaths per year in the U.S. from prostate cancer (not to mention the pain, fatigue, etc. for those with metastatic disease), the PSA has caused this number to diminish even as the incidence of the disease increases.
Screening tests which analyze proteins are on the horizon. So are better imaging studies that may make blind biopsies unnecessary. For now, the PSA is the best we have. If you have prostate cancer there is a very good chance it will be elevated.
Weighing risks and benefits, the art of medicine involves knowing what to do if the PSA is elevated— whether or not to biopsy, whether or not to remove a cancer. The art of medicine is based on knowing. Healers are not head-in-the-sand ostriches. The task force and the media are doing us a big disservice by bashing the PSA. It is one of our best screening tools.
Marc Siegel MD is medical director of Doctor Radio at NYU Langone Medical Center. He is author of The Inner Pulse; Unlocking the Secret Code of Sickness and Health
Scroll down to see the next article