November 01, 2013
Arena and Eisai face thin sales for obesity drug Belviq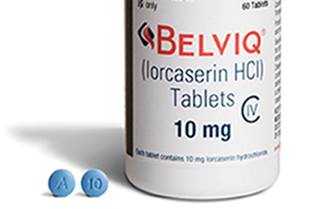 Despite attempts to boost the market profile of Belviq, partners Arena and Eisai appear to be facing the same woes as their prescription-obesity treatment peer Vivus: disappointing sales.
Citing IMS Health prescription data, Credit Suisse analyst Lee Kalowski wrote in September he was lowering expectations for Arena's third-quarter results by $16 million, to $3 million. He also dialed back fourth-quarter expectations from $36 million to $12 million, in addition to cutting projections through 2018.
Kalowski noted one possible reason for the sluggish performance: Eisai's field force of 200 "is close to saturating the existing prescriber base that can be serviced" by a team this size, meaning that more people may be needed to propel sales. This is in addition to the need to improve both reimbursement rates and success connecting with consumers, barriers with which Vivus, whose prescription weight-loss drug Qsymia hit the market first, continues to struggle.
Arena and Eisai have pursued a variety of strategies to market the drug, including showering employers with information that outlined the relationship between obesity and the ways it affects their costs. These touchpoints were part of an effort called Closing the Gap: Obesity Management for Employers.
Arena/Eisai delivered the consumer complement about a month later, in the form of a Believe support program for Belviq patients. Like Vivus's DTC effort, Eisai is relying on HCPs to tell patients about the consumer site, and is using sales reps and the physician website to promote the patient resource.
Scroll down to see the next article