January 24, 2015
Benjamin Wolin, CEO & Co-Founder, Everyday Health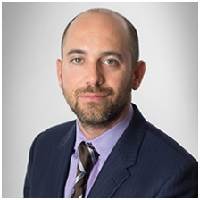 Benjamin Wolin

,

CEO & Co-Founder, Everyday

Ben Wolin is the Chief Executive Officer and Co-Founder of Everyday Health. Ben and co-founder Mike Keriakos started Everyday Health in a kitchen in Brooklyn in 2002.

Before starting Everyday Health, Ben served as the Vice President of Production and Technology for Beliefnet, Inc., which was acquired by News Corp. Prior to Beliefnet, Ben built and managed websites for PBS, Tribune Interactive, Warner Bros., and A&E.

Ben is often sought after by the media and for industry events to speak as a thought-leader on digital health and entrepreneurship. Ben has been featured in top business and trade publications and was named one of Crain's New York Business 40 Under 40 (2009). He sits on the board of The Travel Ad Network, and is a mentor for the health incubator, Blueprint Health.

Ben is a graduate of Bowdoin College and is surrounded by doctors and mental health professionals in his personal life: He is the son of a doctor and a clinical psychologist, the son-in-law of another clinical psychologist, and the husband of a doctor. Ben resides in Brooklyn with his wife and their two daughters who are not doctors yet.



Scroll down to see the next article