March 01, 2012
CES: Convergence continues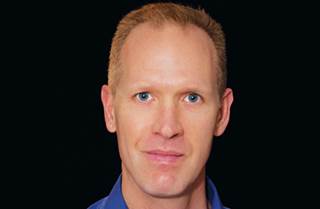 In January I attended the Consumer Electronics Show (CES) again in Las Vegas, but compared to last year the excitement had diminished, even though the crowd of 140,000 attendees had not. There just wasn't a killer technology or company that had everyone talking.
I attend CES to get a look at the "Connected Health" mashup that is deepening among consumer electronics, telecommunications, medical devices and software. In addition to 50 or so health-focused exhibits, a two-day Digital Health Summit brought together an eclectic mix of 500 people to learn about new and better ways to use technology to improve health. Below, five themes I saw on the exhibit floor and at the Summit.
Convergence: Medical de­vice and software companies are learning about customer intimacy, wireless, global scale and speed from the consumer electronics industry. The CE industry is learning about clinical trials, outcomes data, and reimbursement from the med device and software industries. Telecommunications and data services companies are learning how to adapt their networks, technologies and services to suit the needs of healthcare. And they're poaching each others' talent to speed up that learning.
Connectivity: The smartphone, improved mobile networks, biometric sensors and cloud computing sparked a revolution to connect devices for fitness, medical monitoring and care delivery. There were examples of this from companies like FitBit, BodyMedia, Withings and Zephyr. Don Jones from QualComm, a large mobile chip manufacturer, said "remote monitoring enables a transition to greater patient self-care," and "mobile is a key part of the solution."
Care Delivery: The desire for governments, health insurance companies and large employers to reduce the cost of delivering care has led to redefining 'point of care.' In addition to companies that provide technology and services to let seniors remain in their homes longer, Gary Strumolo from Ford talked about, "The Doctor in Your Car." Ford is engineering biometric sensors into some of its new vehicles to monitor heart rate, blood glucose and even air quality for allergy sufferers, as well as alert drivers when values fall outside a certain range.
Compensation: Or more precisely, reimbursement for products and services that improve health outcomes. The reimbursement model many of us take for granted is new to some of the entrepreneurs just entering healthcare. Therefore, outcomes data for mobile health devices and software is pretty thin right now. Also, most mobile health startups cannot afford to conduct clinical trials and gain regulatory approval for their apps or devices that make claims, so expect many to be absorbed by more established players.
Cognitive Challenge
: Wireless medical devices, wearable sensors and genomic sequencing generate a lot of data. However, the typical patient visit has not been extended to let doctor and patient make sense of it. Greg Lucier from Life Technologies called this the "cognitive challenge"—patients and providers overloaded with data for decision making, with neither having the training nor time to effectively use it. There may soon be a need for experts to help interpret this data for specific conditions, similar to the role of genetic counselors. But reimbursement for this type of service across other conditions is inconsistent.
Joe Shields is Global Strategic Marketing & New Product Development at LifeScan, a Johnson & Johnson company.
Scroll down to see the next article