February 01, 2014
CMS: journal reprints fall outside of Sunshine exclusion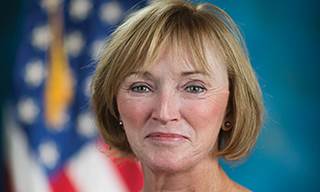 It looks like, at least for now, that journal reprints and medical textbooks will remain reportable items under the Sunshine Act.
That was the gist of a response issued by the secretary of the Centers for Medicare and Medicaid Services (CMS) on the medical textbook/journals Sunshine issue.
"We agree that scientific peer-reviewed journal reprints, supplements, and medical textbooks are educational to physicians," wrote Marilyn Tavenner. "We also appreciate the importance of reprints, supplements, and medical textbooks in potentially improving quality care. However, we do not believe these materials fall within the statutory exclusion."
Transfers of value in the form of educational materials that directly benefit patients or are intended for patient use may be excluded, Tavenner continued. "Although these items may have downstream benefits for a patient, we believe they are not directly beneficial to patients nor are they intended for patient use…" as required by the statutory exclusion, she noted, quoting the preamble to the final Sunshine rule.
Education materials, such as wall models and anatomical models that are intended to be used with the patient are excluded, she clarified.
That wasn't the answer publishers and agencies were hoping for. In October the Coalition for Healthcare Communication (CHC) had partnered with the American Medical Association (AMA) in an effort to reverse the inclusion of textbooks and reprints in Sunshine Act reporting; 41 medical boards and 32 other physician associations had also joined in.
Nearly two dozen members of Congress sent a letter to CMS to voice disagreement with the HHS decision to include textbooks and reprints as reportable "transfers of value."
Critics of the policy vowed to fight on. "While the publisher group is disappointed that CMS continues to choose to have texts and journal articles reportable under the Sunshine Act, this decision by CMS flies in the face of letters from organized medicine, industry and Members of Congress," said John Kamp, CHC executive director.
"Given the CMS stonewall," Kamp added, "we have no choice but to consider other ways to reverse their decision, including an editorial change to the Sunshine statute or even a court challenge under the First Amendment. Both are now on the table."
Scroll down to see the next article