August 01, 2013
Disease label for obesity could help weight-loss category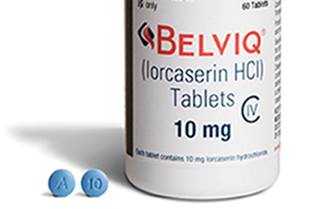 The American Medical Association's June decision to label obesity as a disease was a landmark of sorts for a condition that is often perceived as the result of overindulgence.
That could represent a significant marketing opportunity for the prescription weight-loss category, which currently includes Vivus' Qsymia and Arena/Eisai's Belviq, with Orexigen's Contrave set to wrap its clinical trial by the end of this year.
Yet executives at Vivus and Arena tell MM&M they are not rethinking their marketing approach, which industry watchers could consider curious, because both brands have had sluggish sales.
Eisai's chief medical officer Gary Palmer says the AMA's designation was positive, and the message "is in line with our corporate mission to put the patient in the forefront of all that we do."
Vivus' senior director of commercial development Rob Janosky hit a similar note, saying "from our marketing standpoint, we've always been communicating that obesity is a disease." Unlike Arena, however, Vivus is working to incorporate the AMA's move into its promotional material, though it does not foresee an immediate change to its consumer advertising.
Orexigen's chief commercial officer Mark Booth says that the disease designation provides a core message doctors can use to shape patient discussions. Instead of dismissing the issue by advising patients to simply eat less, Booth says doctors can lead with something along the lines of "look, the AMA has classified obesity as a disease," and then outline a plan.
Scroll down to see the next article