May 01, 2012
Do you deserve to be in the right-hand column?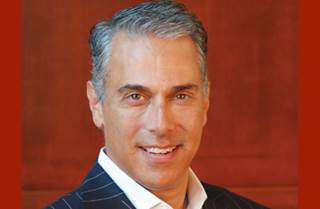 David ­Paragamian
group company president, ApotheCom and ApotheCom ScopeMedical
What does it mean to be truly excellent as a pharmaceutical company or an agency in our business?
I was thinking about this question and I couldn't help but connect to the college search and application process my daughter has been going through this season. Let me explain.
In my daughter's search process of small, liberal arts colleges, she and her counselor created a three-column list, working left to right: from those that, while still fine schools, were rated easier to gain admission; to middle column schools that were "about right"; and finally, to right hand column schools—the most desirable and the most difficult at which to gain admission.
Having spent my undergraduate years at one of those schools, I also marveled at how, over time, some schools can migrate from one column to another as they gain or lose in perceived prestige and value of their offering.
I tend to think that we live in a business space that can be divided into those three columns. In the left hand column are companies we perceive are less strong, less desirable. It could be weaker pipelines; it could be perceptions about leadership.
There are right hand column companies, too: those with successful, well-positioned products; robust pipelines and a leadership team and internal corporate ethos that is admired. Moreover, like colleges that can invest in new presidents, new teaching offerings and new dormitories—and can migrate from one column to another—so can companies.
This same paradigm applies to agency partners. Don't think that client marketing managers and their procurement colleagues don't have the "lists". There is a reason certain agencies are always on a pitch list. And in this time of incredible change and flux, agency names migrate onto those lists and across those lists as desired partners to marketers in a time of change.
And, like colleges who desire to "migrate,"agencies control their own destiny. It is about good leadership; a strong dedicated team; innovative offerings that are not cookie-cutter to the competitor's offering.
So, bring on the list, and let's earn our place on the right.
Scroll down to see the next article