August 01, 2013
Docs connecting with mobile: study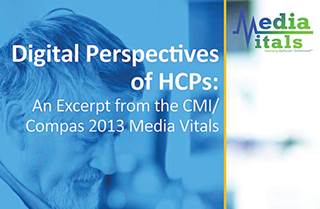 Mobile isn't just the new normal but a platform where doctors connect with—and remember—ads, according to a study by communications firm CMI/Compas. Its June Media Vitals study explores how and when physicians engage with information.
CMI found that around 30% of polled doctors said they were aware of ads on their mobile devices. While mobile-ad recall still ranks low among the specialties polled—cardiology, endocrinology, gastroenterology, general/family practice, oncology and psychiatry—CMI says mobile recognition is up. Print medical journals and direct mail are the top two ad recall/awareness platforms.
Desktops remain vital, but data also suggest that medical and professional sites should be designed to go beyond the desktop. For example, 51% of gastroenterologists said they used their phones to visit websites, while 50% of cardiologists and endocrinologists looked to these sources on their phones.
Researchers also found that the number of screens doctors look at for professional purposes varies with their specialties, with 68% and 57% of polled cardiologists and gastroenterologists, respectively, saying they look at three or more screens for work. Fifty-nine percent of polled oncologists were also at the three-plus screen level. GPs and psychiatrists came in at 49% and 47%, respectively. Utilization differed when it came to personal use: the majority of polled specialists said downtime included three or more devices.
For those wondering whether to overhaul their outreach to include all platforms, CMI's findings indicate it depends on the information. Tablets lag, but CMI notes it's not because docs don't like tablets but because the devices aren't as ubiquitous and information scaled for the mid-size screen is lacking.
Professionals' behavior with phones and tablets wasn't limited to accessing websites. A sampling of their mobile habits also included: checking formulary status, patient education, e-prescribing, calculating prescription dosing, entering clinical notes and communicating with patients.
Scroll down to see the next article