April 01, 2012
Drug samples falling out of favor as pharma sales tool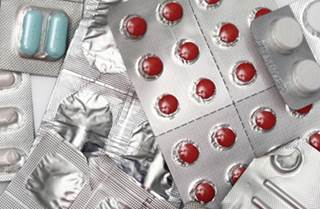 Drug samples were once standard in pharmaceutical sales calls. But a report says that isn't so true now. Cegedim Strategic Data found a 25% dip in industry support for samples bewteen 2007 and 2011—from just under $8.5 billion to about $6 billion.
The drop is part of a shift in the relationship between pharma's traditional methods of promotion—sampling and detailing—and a landscape in which physician behavior is dictated by type of practice, said consultant Richard Vanderveer.
According to Vanderveer, doctors used to be more inclined to meet with a sales representative, discuss a drug's merits and get samples—but current clinicians, pressed for time, are cutting sales meetings short. He also notes that treatment protocols at larger care organizations may be making samples less relevant.
CSD says sales reps are now 36% less likely to walk into a physician's office with the intent of leaving a sample—unless they are calling on a new doctor with no prescribing history. In those cases, CSD found samples increase the likelihood of a prescription by 81%, compared with a 51% uptake rate among new doctors who didn't get samples.
Vanderveer says the data also show a shift in sales calls themselves. He thinks trained medical liaisons will have a larger role than traditional sales representatives, as doctors will be more likely to welcome them—whether or not the visit includes samples.
Scroll down to see the next article