August 20, 2015
Editor's Desk: Kim Kardashian West's tempest in a bottle
Download:

Editor's Desk.pdf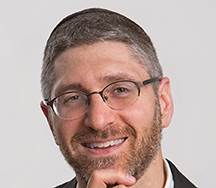 A simulator to test med students' ability to detect violative prescription drug promotion was overheard going something like this:
Facilitator: Now that you've all reviewed the e-learning course, let's all turn to the ad where Kim Kardashian West holds up a bottle of Diclegis. Are there any claims or presentations that you find false or misleading?
Med student: You mean the post in which 42 million Instagram followers saw her endorsing the morning-sickness drug but which failed to provide any risk information or limits on use?
Facilitator: Ahem, yes (followed by various jeers from students).
The above teachable moment is fictitious, of course, but the facts are startlingly real. The Aug. 7 warning letter the FDA sent to Diclegis marketer Duchesnay for the reality star's now-notorious "If you have morning sickness, be safe and sure to ask your doctor about the pill with the pregnant woman on it" social post actually did come through as a complaint to the Bad Ad Program.
OPDP could hardly have found a stronger validation for the existence of this program and its accompanying CME/CE course.
For its part, the media has characterized the episode alternatively as an attempt at influencer marketing gone awry, maybe even a calculated gambit by Duchesnay to jumpstart online conversations about the brand.
If the latter scenario, then mission accomplished: The post generated about 466,000 likes before being taken down. But it came at a steep price, as the FDA wants the firm to issue corrective messaging using the same media and reaching the same audience.
Such messaging must not be limited to online forums where women were already discussing the brand, suggests the newsletter Klick Wire (which analyzed the post's impact), but in other social channels where the Kardashian controversy caused a spike.
Whether you view the episode as an isolated gaffe or an intentional lapse, it raises a speculative question: Diclegis is approved for morning sickness, but could Instagram, Twitter and Facebook see sponsored celebrity endorsements for off-label uses?
This question becomes relevant in that a judge recently upheld a drugmaker's claim on the "chilling of First Amendment rights" in the Amarin v. FDA case, paving the way for Amarin to convey truthful but off-label data to HCPs about its fish-oil-based cardiovascular drug.
More pointedly, does the FDA letter set out, as Modern Healthcare put it, a kind of "roadmap for acceptability" to tout off-label uses (that is, include the appropriate warning messages and you'll evade FDA action)?
Not likely. Klick Health's Ari Schaefer noted in a blog post prior to the warning letter that the fair balance in the celeb's ad was "minimal at best"—a mere un-clickable link to a site listing risks. It remains questionable whether a specific piece can be executed to shoehorn necessary information into a 140-character limit.
Beyond Twitter, marketers run the risk that sponsored posts will not have the necessary level of disclosures (as discussed in the Amarin decision) to avoid being misleading, adds regulatory expert Al Cacozza, the Ropes & Gray attorney.
All the same, Cacozza doesn't think pharma will use the agency's KKW rebuke as a guide for off-label chatter on social platforms. As he tells MM&M, "My guess is Amarin will have a more immediate impact on traditional promotional materials before there are changes in social-media promotion."
Scroll down to see the next article