June 01, 2012
Enbrel sales shuffle could harm reps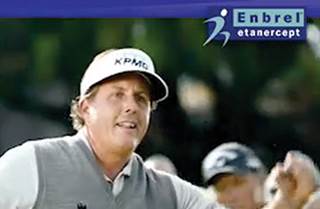 When Pfizer's US Enbrel sales force gives way to Amgen's in July, reps risk layoff if they don't get picked up by Amgen or re-assigned to Pfizer's new JAK inhibitor.
The news that Pfizer was turning over Enbrel sales duties in the US and Puerto Rico to Amgen, first reported by Dow Jones Newswires, caught reps off guard, a source told MM&M. Reps had expected another year of detailing the 13-year-old biologic drug to specialist physicians, or perhaps to transition to Pfizer's new JAK3 inhibitor tofacitinib, or even sell both at the same time, before the Pfizer/Amgen co-promotion term expires on October 31, 2013.
An NDA for Tofacitinib was filed in December, with a decision from FDA expected in August. Sanford Bernstein analyst Tim Anderson predicts sales of $1.7 billion by 2016.
Neither company said how many employees the transition (which is effective July 23) would affect, or pinpoint the size of the current Enbrel field force. The move does not affect Pfizer's Canadian sales staff, nor its US Enbrel marketing staff.
Pfizer said Enbrel reps can apply to Amgen to keep selling the drug, or stay on "and be considered for other internal opportunities."
Pfizer and Amgen co-market Enbrel in the US and Canada and share profits from its sales there. Pfizer will stay exclusive seller of the drug outside North America. Pfizer booked revenues of $3.7 billion outside North Anerica last year, while Amgen reported $3.5 billion in Enbrel sales from the US and Canada.
Amgen announced that it is expanding the Enbrel sales force in the second half of 2012 but would not say how many new staffers it planned to bring on.
Amgen got the rights to Enbrel in July 2002 with its acquisition of Immunex, while Pfizer gained its rights to the biologic from its 2009 purchase of Wyeth. Amgen ran the dermatology business (the psoriasis indication), and Wyeth (then Pfizer) ran the rheumatology portion, which consists of four other indications.
Tofacitinib is also being studied in several autoimmune conditions, including ankylosing spondylitis, psoriasis and psoriatic arthritis—indications that Enbrel competes in. Efficacy has reportedly been in line with current self-injectable products like Abbott's Humira, with a possibly equal or somewhat better side effect profile.
Scroll down to see the next article