August 01, 2014
FDA and off-label uses: a balancing act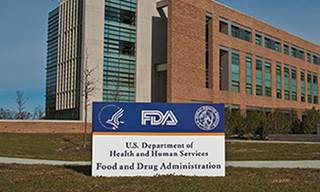 As part of a sweeping First Amendment review of off-label information and other communications made by medical product sponsors, FDA says it is planning to release by the end of the year additional guidance documents that address unsolicited requests, the distribution of scientific and medical information on unapproved new uses, manufacturer discussions regarding scientific information, and healthcare economic information.
Meanwhile, the agency's current re-examination of its off-label promotion policies in light of the First Amendment is a balancing act between its rock-solid traditional enforcement posture and a diverse new electronic communications environment that defies effective regulation.
The two most important influences the agency is balancing may be seen in the 2012 Second Circuit Court of Appeals decision in U.S. v. Caronia that senior FDA lawyers at first shrugged off but now take very seriously, and the agency's own new draft Guidance for Industry Distributing Scientific and Medical Publications on Unapproved New Uses—Recommended Practices.
The former reasserted a Supreme Court decision that "Speech in aid of pharmaceutical marketing…is a form of expression protected by the Free Speech Clause of the First Amendment" and it did so in a case that could hardly have been more on point: a drug salesman's use of speech to promote unapproved uses.
The latter, published by FDA two years after Caronia, reveals hard-line adherence to FDA's traditional posture, that the 1962 efficacy amendments to the Food, Drug and Cosmetic Act require that "safety and effectiveness for each intended use be established before introduction of the product into interstate commerce for that use…" (Emphasis added)
The draft guidance pointedly recalls that this literalist interpretation not only was reinforced by the 1997 FDA Modernization Act, but "came from experience showing that exclusive reliance on post-hoc remedies, such as enforcement actions for false or misleading labeling, was inadequate to protect the public health, as these remedies were not sufficient to deter manufacturers and distributors—who profit from sales of their products for any use—from making unsubstantiated and misleading claims to encourage use of their products.
"As the Secretary of Health, Education and Welfare told Congress, '[i]t is intolerable to permit the marketing of worthless products under the rules of a cat-and-mouse game where a manufacturer can fool the public until the [FDA] finally catches up with him.'"
Indeed, based on initial comments from industry on the draft guidance, which is one of several similar steps the agency's re-examination is taking down the same off-label policy road, FDA has hardened its position in several important respects, and may become even harder after it finalizes the document.
A Biomet Biologics comment said it has three objections: (1) the document is "overly burdensome" where it would make manufacturers responsible for ensuring no conflict of interest for article authors; (2) the perceived lack of distinction for modern electronic dissemination versus traditional routes; and (3) the use of broad non-descriptive terms for qualifying published studies.
In another comment, LifeCell Corp. criticized the draft guidance for not recognizing that healthcare providers have their own independent access to off-label use information and for imposing limitations on manufacturers that "are burdensome and unpredictable. For example, what happens if the 'comprehensive bibliography' inadvertently omits a study that in FDA's opinion is relevant? In such a situation, there is no reliability that such recommendations for distribution will not be used as evidence of the manufacturer's intent for off-label promotion.
Navidea Biopharmaceuticals in its comments pointed out that the draft guidance appears not to "take into consideration the new federal physician payment reporting program established by the Patient Protection and Affordable Care Act."
Navidea said it "retains the 2009 requirements for manufacturers to disclose certain information about their financial relationships with authors and investigators with each reprint disseminated. We believe that the new public database, which the government is required by law to launch by September of this year, will provide an even clearer picture of potential conflicts of interest than what would be provided under the [draft guidance] and will be less burdensome on companies electing to disseminate reprints under the guidance."
Comments from Pharmaceutical Research and Manufacturers of America (PhRMA) reasserted the association's position, previously expressed in 2012 comments to an FDA open docket on scientific exchange of information on off-label uses. In those earlier comments, PhRMA warned FDA that litigation would follow any attempt by the agency to restrict scientific speech by biopharmaceutical companies.
In its latest comments, PhRMA said FDA should provide guidance that is consistent with the First Amendment and "encourage and facilitate, rather than overburden, manufacturers' efforts to provide healthcare professionals with truthful, non-misleading information about medically accepted unapproved uses of FDA-approved drugs."
PhRMA said the Constitution's protection of an open and robust exchange of ideas "limits FDA's ability to regulate scientific speech. PhRMA respectfully submits that FDA should give additional consideration to these First Amendment limitations in issuing final guidance regarding biopharmaceutical companies' dissemination of scientific or medical publications to healthcare professionals."
Recent public statements by FDA leaders, including Commissioner Margaret Hamburg and drugs director Janet Woodcock clearly indicate that their current re-examination is taking First Amendment concerns "very seriously."
This is highly unusual for an agency that for decades has refused to even utter the words "First Amendment," much less publicly re-examine policies under which it has repeatedly and expansively curbed marketers' use of information on unapproved uses.
Yet the agency's traditional stance glowers menacingly in its latest draft guidance.
Scroll down to see the next article