May 01, 2012
Genentech gives MR a psychodynamic focus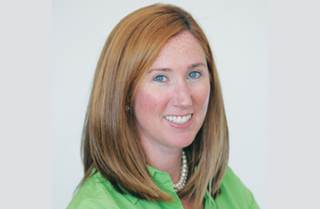 Genentech is thinking outside the traditional focus group to better understand patients which, in turn, is helping address adherence and brand preference.
"Pharma companies are drowning in data but starving in insight," said Laura Sullivan, group manager of patient insights, Genentech, at the Pharmaceutical Marketing Research Group (PMRG) 2012 Annual National Conference in Orlando, FL, held in late March.
Since the "non-conscious" plays such a big role, "we need to access the emotional brain without giving consciousness to the subject that that's what we are trying to do," she said.
Genentech partnered with social science agency Brandtrust to adopt advanced visualization and psychodynamic research techniques to find out why patients are not taking Pulmo­zyme (cystic fibrosis) as prescribed and, for Tamiflu, to gain insights on what makes patients take action quickly. Researchers conduct interviews with respondents, recruited behaviorally, and interviewers have no pre-communication with the client and so are blind to study objectives.
Three key insights emerged:
• The way a product makes a person feel emotionally is greater than any physical benefit;
• There's a good side to being sick (sickness is patients' sanction time); and
• "If you give [patients] permission to skip the ritual…they are more likely to take [the medicine]," Sullivan said.
The technique "is moving the needle on these brands," she said. "The new Tamiflu DTC ad campaign all started with this project and these insights." But, Sullivan acknowledged, it can be a hard sell internally.
Scroll down to see the next article