November 01, 2011
Getting on the digital track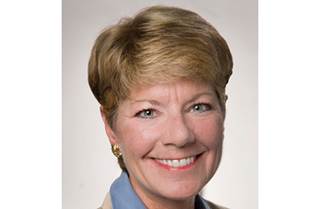 You don't need me to tell you that digital has taken over every aspect of our lives, fundamentally changing the way we communicate. Companies, regardless of the industry in which they operate, need to be part of that change and communicate with customers via their medium of choice.
Unfortunately, pharmaceutical companies have not moved nearly fast enough to keep up with their customers' digital preferences. Consumers are used to engaging with businesses through digital media and having customer service at their fingertips. They want that level of communication, service and support from companies that market the healthcare products that have such a huge impact on their lives. Despite being part of a highly regulated industry, pharmaceutical companies are not exempt from the need to modernize their marketing practices.
While many pharmaceutical companies are shying away from digital marketing, the specialty pharma company POZEN is embracing it. We have taken the unusual step of turning to an array of digital marketing experts to help inform the commercial launch strategy for our portfolio of integrated aspirin therapies. They are: Raj Amin, CEO and co-founder, HealthiNation; Bonin Bough, senior director of digital and social media, PepsiCo; Marc Monseau, founder and principal, MDM Communication, LLC (and former director, corporate communications, social media, Johnson & Johnson); Daniel Palestrant, M.D., CEO and founder, Sermo; and Meredith Ressi, president, Manhattan Research.
The first product candidate, currently in Phase 3, is being investigated for the secondary prevention of cardiovascular disease in patients at risk for aspirin-induced gastric ulcers. It is expected to launch in late 2013 or early 2014. So we decided to assemble a digital advisory board for guidance on how to use digital technology to engage with our physician and patient customers in the most effective and efficient ways.
We plan to use these strategies to design a lean and efficient commercial organization to market products that deliver real benefits and make them affordable and accessible to customers. (In fact, we plan to make them available at about a dollar a day.)
POZEN enlisted these digital thought leaders to go beyond traditional pharma marketing and help us progress our vision for revolutionizing the standard commercial model. This approach has provided us with an eclectic mix of ideas that will help break new ground for digital marketing in our industry.
One key insight that all advisors have emphasized is that a digital strategy must be at the core of a company's strategy, not just an "add-on" to existing marketing plans. Companies need their communications to be insight-driven, relevant and real-time.
For pharma, achieving this directive will require reallocation of resources, new infrastructures and a new way of thinking about communication. We will need to listen more, respond more quickly, deliver more value than just product and enjoy forming a better relationship with our customers.
As we move forward, we will share our plans around a new, customer-centric model—one that includes digital at the core—with other pharmaceutical companies so that we as an industry can improve. We are striving to ultimately change the way healthcare products are marketed and support a more affordable pricing strategy.
Scroll down to see the next article