December 01, 2013
Headliner: A deal-maker, and company shaper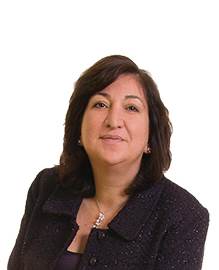 Anna Protopapas
President, Millennium: The Takeda Oncology Co.
2011–present
EVP, global business ­development, Takeda
1997-2011
Various roles, business ­operations, Millennium/Takeda
Oncology, as of mid-2013, had been on pace to dominate a dozen or so other therapeutic areas in terms of both the number of clinical-stage in-licensing pacts between life-sciences companies and total deal value. And thanks to this year's hot IPO market, small cancer-focused biotechs have been able to play tough at the bargaining table, raising money from the public markets if they don't get a sweet deal.
"Companies that have…had successful IPOs, the cash they've been able to raise gives them more strategic options, more degrees of freedom," observes Anna Protopapas, president of Millennium Pharmaceuticals. But, she adds, that doesn't make sell-siders totally independent of the buy side. "The fundamentals driving partnering are still there: the access to global markets, cost of risk-sharing, increasingly more expensive clinical trials."
Cambridge, MA-based Millennium, which became the oncology unit of Takeda in 2008, is a good example, Protopapas says, of how those fundamentals will continue to spur deal-making between pharma and biotech in 2014.
"We wouldn't be spending as much in R&D and oncology without our parent company," she says, adding, "Takeda will continue to spend 30+% of the R&D budget on oncology programs."
Protopapas joined Millennium in 1997, four years after its founding. In 2003, the firm launched its first homegrown cancer drug, Velcade. She was part of the discussions that led to Millennium's sale to Takeda in 2008. As global head of biz dev, she then led the effort to acquire Nycomed, a deal which let Takeda fully globalize. She was named president in May of this year.
For Protopapas, born and raised in Cyprus, the island in the Eastern Mediterranean, it's been quite a trip. "A series of complete coincidences led me to win a scholarship to come to study in the US," she recalls.
She quickly found her footing, went to Princeton as an undergrad and then to MIT for grad work. She loved science, but didn't want to devote her career to it. She left MIT after a master's degree, eventually heading to business school at Stanford.
Shortly before Protopapas rose to her newest post, Millennium had an overhaul in which Takeda CEO Yasuchika Hasegawa integrated the firm's autonomous cancer R&D unit into the larger organization. Then-CEO Deborah Dunsire left, taking the reins of biotech EnVivo Pharmaceuticals in August. While Karen Ferrante, chief medical officer, heads R&D, Protopapas leads the still-autonomous commercial side, selling Velcade in the US as well as products from the unit's pipeline. (Partner J&J sells Velcade outside the US; global sales of the drug reached $2.3 billion in 2012.)
Velcade faces stiffer competition now, from two drugs that have since won approval for multiple myeloma: Celgene's Pomalyst and Kyprolis, developed by Onyx Pharma, which was bought by Amgen this year for $10.4 billion. Millennium countered in 2012 with a subcutaneous form of Velcade that patients can self-administer, and it's testing an oral compound, the Phase-III proteasome inhibitor MLN-9708 for multiple myeloma. Velcade is also in late-stage testing for front-line mantle-cell lymphoma and for diffuse large B-cell lymphoma.
The evolving science behind the drug facilitates detailing to oncologists, who, research shows, have the most restrictive policies toward rep access. "Our sales force has been able to go into physicians with new information and to continue to provide educational materials for the physician, because it's based on a continued and more refined understanding of the drug," she notes.
While Protopapas stepped back from daily biz-dev activities, she still oversees the group. Keeping one foot in M&A has advantages: The Boston-area resident is married with three children, whom she says "keep me on my toes, whether negotiating with them or whether they are pointing out all the reasons I am not perfect, which they are quite good at."
Scroll down to see the next article