August 30, 2013
Healthcare's future depends on getting personal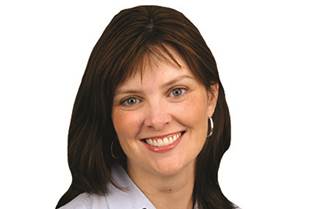 Shannon Hartley
Vertical lead and managing partner, Healthcare, Rosetta
The future of healthcare lies in more personalized interactions between brands and customers. Pharma, hospitals and payers need to apply insights and data to create more meaningful interactions with their customers. Here are some ways to enable deeper customer engagement:
Develop improved patient education programs: The Affordable Care Act (ACA) mandates strict penalties for re-admittance within 30 days of patient discharge. Payers, pharma and hospitals must collaborate on solutions to keep costs down. Hospitals must improve how they help patients manage their care by developing patient websites with discharge information, links to patient communities and instructions for financial assistance. Like pharma, hospitals should leverage technologies like Augmented Reality for visualizations of how a disease affects the body or Gamification to show patients how to manage their disease through customized games.
Apply insights from less regulated industries: Pharma needs to better understand how consumers interact with brands on mobile devices, how content is shared through social channels and how to run more effective loyalty programs. Using consumer insights from the technology industry, we leveraged the iPad's geo-location functionality to create up-to-date formulary cards with HCPs' locations to determine co-pays for patients based on their zip codes. With hundreds of insurance plans and regular changes to formularies, this lets reps provide up-to-date information to HCPs during sales calls.
Create customizable and highly relevant content: ­Pharma must drive engagement between HCPs and their sales force. To stay relevant, reps must provide up-to-date information that can be personalized based on past interactions with HCPs. Marketers should mine insights from all interactions HCPs have with pharma companies, as well as reps' interactions with HCPs.
Our industry has the data and ability to leverage technology to transform how we communicate with patients and HCPs. Companies who break down internal silos and harness information to create personalized experiences will achieve greater financial rewards and improve health outcomes. Our health is personal. We need to enhance our communication capabilities to be personal as well.
Scroll down to see the next article