August 30, 2013
Helping docs keep up with Sunshine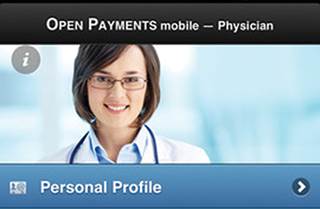 A new era of transparency for doctors and life-science manufacturers kicked off on Aug. 1, when the reporting requirements of the Physician Payments Sunshine Act officially began. The Act requires manufacturers to report certain items and payments given to physicians and teaching hospitals. The majority of this information will eventually be made public.
Education around the law has been ongoing, and a number of organizations—the Centers for Medicare and Medicaid Services (CMS) included—are seeking to help physicians stay up-to-speed with the requirements.
Since drug and device makers are not required under law to give ongoing notice to physicians about what they will report to CMS, the American Medical Association (AMA) has encouraged physicians to catalogue some of their own expenses in a bid to reduce future disputes.
In a recent blog post, AMA President Ardis Dee Hoven, MD, noted that physicians should still "request ongoing notification from your industry contacts regarding the data they report to CMS."
That dialogue should be facilitated by a mobile app that CMS rolled out in July. "Open Payments Mobile for Physicians" aims to help physicians track payments and financial transfers. CMS Program Integrity Director Dr. Peter Budetti stated in the release: "[our] foray into mobile technology is about providing a user-friendly tools for doctors, manufacturers and others in the health care industry to use in working with us to implement the law in a smart way."
The agency isn't alone in trying to spread awareness with these new guidelines. The AMA offers a free "Physician Sunshine Act Tool Kit" and also invited CMS to a meeting, so the organization could inform members and physician organizations first-hand. Other AMA efforts include a communications plan in physician publications.
The next significant dates for the law are January 2014, when CMS is due to give physicians access to the prior calendar year's disclosures for review, and September 2014, when the agency is set to release this data to the public.
Scroll down to see the next article