January 02, 2013
How can specialty dollars do more?
Specialty pharma budgets can be smaller than in primary care, yet the conversations with specialists and ­payers are often more complex. How do you maximize reach with a lower spend?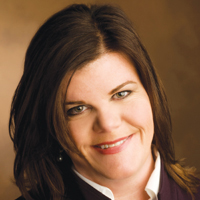 Wendy White
Founder & President, Siren Interactive

For orphan drugs, the sales force is typically small and we need to reach the healthcare professional at their moment of need. Many specialists will only see a few rare-disease patients, so brands need to provide the HCP with information whenever and however they want it. A cost-effective way is to use digital, on-demand learning—offering scientific data on both diagnosis and treatment, accessible 24/7 via a variety of devices, including mobile. Using KOLs to deliver this message virtually also has an impact.
Medical science liaisons are playing an increasingly important role in delivering the complex scientific story about rare disorders and therapies to physicians. Supporting MSLs with flexible materials and enabling them to connect virtually is another successful tactic.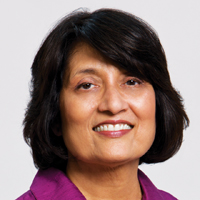 Ahnal Purohit, PhD
President/CEO, Purohit Navigation

Specialty brands have a unique, complex and finite patient/caregiver population served often by a subspecialty healthcare population. Navigating these brands is what we do by redefining creativity and going beyond fresh and unexpected ideas to provide solutions that will maximize the full potential of a brand, including spend.
By understanding the science and the nuances of specialty brands and focusing on the psyche each targeted stakeholder has—both from a rational/scientific standpoint as well as from an emotional one—we devise creative campaigns that are designed to impact behavior in a very specific way. We focus on per capita impact versus overall spend and often are able to spend more on target audiences for which the impact will be significant.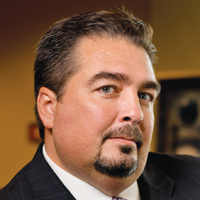 Frank X. Powers
President, Dudnyk

Marketing to specialty audiences requires being in the right places with a customized, impactful brand experience—marketers need to understand and respect customer communication preferences and make the journey seamless.
The key to success lies in leveraging the network of specialty stakeholders. With fewer patients and caregivers in the specialty environment, HCPs, specialty pharmacies, and payers create a much smaller matrix in which to deliver messages. Materials developed to assist healthcare professionals explain complex diseases and treatments to patients become a welcome complement to the treatment regimen. Payer messaging should focus on how specific patient populations are affected and how they can best be served by the brand. Traditional marketing rules simply don't apply.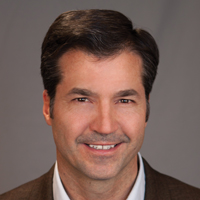 Peter Nalen
President and CEO, Compass Healthcare Marketers

For specialty pharma companies, and even more so for those who focus on rare diseases, understanding how the disease and the treatment affects the patient and their family will maximize reach with a lower spend in two ways:
1) Provide reps with messaging beyond the what (the drug and its benefits) to the how—how the patient can integrate the treatment into their lives, increase adherence, and achieve the ultimate goal: the best possible outcome.
2) Create a sales force of patients. They are empowered and engaged; by understanding the authentic experience, you will arm them with valuable information and support.
Got a forum question or comment?
Send an e-mail to marc.iskowitz@haymarketmedia.com or kevin.mccaffrey@haymarketmedia.com
Scroll down to see the next article