May 01, 2014
How serious is India's pharma problem?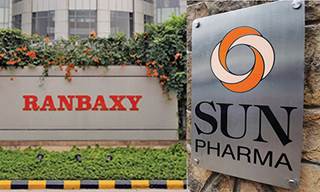 It's a question on the minds of any number of North American pharmaceutical manufacturers and marketers. As they ponder the implications of the Ranbaxy Laboratories and Sun Pharmaceutical recalls of prescription generics, many are asking: Whither India?
Are these incidents isolated in nature, or endemic of a pharma culture in which corners are too often cut in the interest of profits and process? And by extension, are companies putting too much faith in emerging markets?
A few incidents have given rise to the questioning. Earlier this year, Sun recalled more than 2,500 bottles of a diabetes drug, reportedly because the blood-sugar-controlling components of the medication were tainted with an anti-seizure medication. Shortly after that, Ranbaxy recalled certain lots of its Lipitor generic after learning that 10mg doses and 20mg doses had accidentally been mixed together.
In early April, Sun announced a deal, valued at $3.2 billion and $800 million in debt assumption, to purchase Daiichi Sankyo's majority stake in Ranbaxy; Reuters subsequently reported that Sun plans to phase out the tainted—reputationally, anyway—Ranbaxy brand in the United States.
In addition to quality concerns, there's the issue of patents' namely, India's licensing procedure for drugs. The procedure more or less lets India invalidate patent protection for a product if doing so serves a greater public good (read: makes that product more affordable). Bayer's cancer drug Nexavar suffered that fate in 2012; while the company continues to appeal the decision in Indian courts, Bayer CEO Marijn Dekkers didn't do himself any PR favors by stating, in an interview with Bloomberg Businessweek, that Nexavar wasn't made "for the Indian market" but instead "for Western patients who can afford this product." (Dekkers expressed regret for how the comment came across; it was made in response to a question about how the first ruling by the Indian court would affect Bayer's business prospects.)
It was amid this tumult that FDA commissioner Margaret Hamburg made a trip to India in February. At a press conference that followed it, she affirmed India's status as "a very significant and growing player in the US marketplace in respect to US pharmaceuticals and food." She also reported that she addressed the fears of India drug regulators, some of whom had complained that compliance with US regulations would force Indian drug manufacturers out of business.
In the wake of this, some observers say India has to get its proverbial act together to remain a global pharma leader. But others warn of reading too much into a handful of isolated incidents.
Dr. Ajaz Hussain, former deputy director of the FDA's Office of Pharmaceutical Science and founder of regulatory-minded consultancy Insight, Advice & Solutions, subscribes to the latter theory. In response to emailed questions, he noted that the CGMP issues experienced by the two Indian entities are far from rare and that they happen elsewhere. "The only differences with the current situation are that several companies have been implicated in a very short period of time," he said.
Furthermore, Hussain can't see why potential pharma partners would change their relationship with Indian companies without a clear business reason to do so. "Predominant business drivers are revenues and profits," he noted. "So as long as these drivers are present, why would it be difficult for US companies to do business in India?"
It's entirely possible, then, that US pharma manufacturers are deliberately overreacting to the Ranbaxy and Sun recalls as part of a strategy to keep R&D investment stateside. As any observer of political campaigns knows, playing on peoples' fears is often a handy shortcut to achieving a desired result.
Hussain, however, shoots down such speculation. "I have not observed any significant 'raising the issue and stoking fears,'" he said in response to an emailed query. "There are several possible reasons. First, the type of CGMP noncompliance issues observed in India can and do occur all around the world. Second, many US companies have outsourced R&D and manufacturing to India. Third, bringing back or expanding R&D and manufacturing to the US will take a long time."
What we're left with is a tempest in a teapot. Whatever raw nerves there may have been were mostly soothed by Hamburg's comments following her return from India. The intellectual property/patent issues will be settled in the courts. The FDA inspections in India will continue and eventually assume a similar rigor as those in the US ("companies in India that withstand this scrutiny deserve to be significant partners," Hussain said). And that will be that—until, of course, the next incident comes along.
Scroll down to see the next article