December 01, 2013
How to raise the quality bar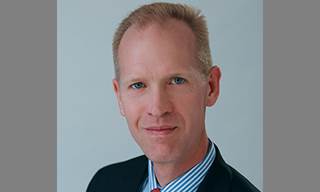 Sometimes I end up in unexpected situations and, like musician David Byrne, ask, "Well, how did I get here?" That happened again in October, as I moderated the first Quality Assurance (QA) Summit for Digital Healthcare Marketing. The brainchild of two top Chicago healthcare agencies, AbelsonTaylor and GA Communication, this event uncovered a need for serious dialogue to raise the quality bar for healthcare agencies. They imagined, planned and sponsored the first event of its kind—for agencies, tech firms and a handful of client types.
I would not consider myself a quality assurance or process engineering expert, but during my tenure at several leading global telecommunications, chemical, biopharmaceutical and medical device companies—as well as a brief stint at a digital agency—I learned a lot about systematically improving quality in research, manufacturing, distribution, marketing and customer service.
Of course, biopharmaceutical and medical device companies operate quality systems every day to support their QA, safety, compliance and productivity goals. So as healthcare marketers and their agencies develop ever more digital customer solutions like mobile medical apps, it may be time to take a fresh look at these offerings and their unique design, development and support requirements.
Here are the top five themes I took away from the QA Summit:
• Quality is everyone's job. This cliché is as true for digital healthcare solutions as it was for the auto industry in the late 1980s. Quality assurance is a process, not a department, and is relevant to all agency functions.
• You can't test quality into a product. Testing to improve quality is like standing on a scale to lose weight. Every technology initiative must have a testing plan, and testing should happen at several stages during a project, not just at the end.
• Shift left. Greater focus on requirements-gathering and planning at the outset enables earlier detection of defects, which dramatically lowers overall costs. Failing to plan usually means planning to fail.
• Creatives need quality processes, too. The definition of QA needs to encompass more than the technical functionality of software. Quality must also live in areas like communication, process, strategy, time and budget and maintenance.
• Digital lifecycle management. Many apps and other software products function for years and will likely outlast the tenure of the average brand manager. In the not-too-distant past, agencies and their clients created promotional pieces that had shelf lives of a year or so. Software, on the other hand, has a much longer life and customers expect technical updates to support the latest devices, and new features on a regular basis.
The output of this lively summit will be a QA Best Practices primer that healthcare agencies and their clients can use to improve the digital products and services they develop for providers, patients and other healthcare customers. It will be presented first as a panel at South-by-Southwest (SXSW) in 2014, and available at StateofQA.com before that.
Finally, the American Society for Quality says that the cost of quality isn't the price of creating a quality product or service—it's the cost of NOT creating a quality product or service. As I think about the recent quality issues with the Healthcare.gov website, originally intended to enable a more efficient enrollment process for the new healthcare exchanges in the US, I couldn't agree more.
---
Joe Shields is digital marketing leader, AstraZeneca.
Scroll down to see the next article