March 01, 2014
How to raise your brand's social media profile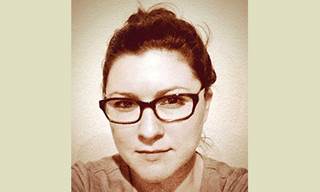 Sara Flick
Director of ­content strategy & PR,ZOG Digital
Healthcare ­consumers are turning toward social media to research health-related concerns. One study by Pricewater­houseCoopers showed that social media affects 41% of people when it comes to choosing healthcare providers. Social media and visibility in the digital space is essential for healthcare brands and provides outlets for hospitals and practitioners to connect with healthcare consumers throughout their lives—prior to illness or injury. These groups can be seen as authorities in the digital space as consumers search and share information about wellness and health in a number of digital channels. From search engines to social media platforms, healthcare marketers that are active in digital marketing are gaining a competitive edge.
According to a study by Pew, 40% of people say that information they found online led them to ask a doctor new questions. A Google study showed that 49% don't look for a specific provider at first, but search for a disease or condition. Healthcare brands should consider what consumers search for when creating content to share through their social media channels. Using an effective keyword strategy to create content helps drive visibility and awareness by making certain that brands are promoting relevant, authoritative content.
Effective content is not promotional, but provides valuable insight to consumers related to a multitude of health and wellness topics. By creating non-branded posts that are useable and interesting, consumers will be more likely to engage with your content, promoting online visibility.
Social media outlets are the perfect way for healthcare providers to increase their public outreach and trust. Patients who feel educated about their options through social media are more likely to trust and use the provider of the information in the event of an emergency.
Social media marketing has the best reach and results when it is part of a larger digital marketing strategy. Content creation and paid advertising, on search engines and social media outlets, are two pillars of digital marketing efforts that should not only be considered, but used as the foundation for any digital strategy. When combined with great content and paid advertising, social media marketing will reach wider audiences and impact more healthcare consumers.
Scroll down to see the next article