November 01, 2013
How will the cloud change pharma?
Cloud-based CRM, which has been adopted by many a biopharma, has capabilities beyond carrying rep data. What are you doing technologically to ensure clients' field reps and tele-detailers stay on the cutting edge?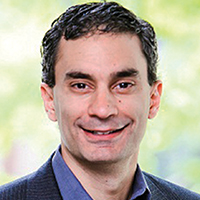 Paul Shahwah
VP commercial strategy, Veeva Systems
Using advanced, multi-tenant cloud technology, you can provide sales reps with new ways to interact with their customers. We have integrated content creation and distribution software with a multichannel CRM solution for fast delivery of content to physicians through the channels they prefer. All content flows into the CRM's built-in closed-loop marketing capability to enable face-to-face discussions and relevant communications through historically risky channels like email. Now, reps can contact physicians through this efficient channel. These innovations empower sales and brand teams to deliver information HCPs want both when—and how—they want it. To us, there's nothing more 'cutting edge' than technologies that enable such a high level of speed and relevance without the compliance risk.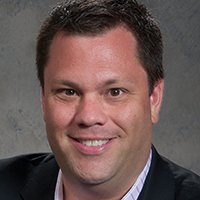 Larry Mickelberg
Chief digital officer, partner Havas Health
Cloud based CRM enables smarter HCP interactions. Today, rep calls are based on guidance about prescriber behaviors and preferences, with insight from all other interactions the company has had with him or her. A rep call can pick up where the company's last interaction with the prescriber left off, and the rep will be expected to share personalized information. We advise our clients to be open to experimentation and the kind of rapid deployments that are enabled by the cloud. Best practice is to focus on making adaptive digital content that is accessible, tailored, and engaging so it will captivate HCPs and make pharma companies a valued partner. Allowing the pharma company to anticipate what will best serve HCPs, in rep discussions and self-service modalities, will be the greatest value of this new capability.
Richie Etwaru
Group vice president, clouding and digital innovation, Cegedim Relationship Management
Most CRMs have evolved from an expensive necessary evil with fixed costs, to a right-priced necessary evil with variable cost driven by cloud economics. Many, however, are still designed as "systems of records" recording trans­actions. We're working toward the next generation of CRMs built on a "system of engagement" design. The field will record transactions, but massive amounts of ancillary data will be captured and integrated with other key datasets and channels delivering compelling commercial value from the system. A system of engagement is what users want to use, not what they have to use. The future CRM is not a necessary evil, it engages, delivers ­efficiency, reduced risk, and drives revenues as a profit center, not cost.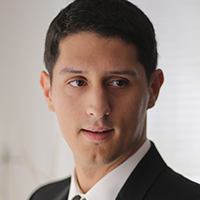 Dario Safaric
VP of sales and marketing, Media-Soft
Cloud computing is a global trend, and we have been deploying our own data center for two years. We believe that tablet technology—like the iPad—is key and enables a new, more efficient business model for pharmaceuticals. However, the cloud alone cannot create a differentiation for pharmaceuticals—but a harmony and synergy between the cloud, iPads and adequate offline software solutions can. Field users want to have all data on their devices within an offline CRM/CLM app while office users want to put data into the cloud. Architecture that is designed with that philosophy in mind will prove unique for the industry.
Scroll down to see the next article