November 01, 2013
Impatience over patients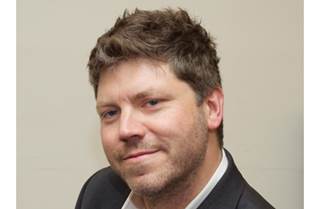 Over the past few weeks I've been involved in a number of interesting discussions around two of the biggest catalysts for organizational change in contemporary pharma: the evolution of digital and patient centricity. And there are strong parallels between the two paradigms.
Digital fluency and patient-centricity both have been a long time coming in pharma. Each has involved an arduous internal transformation of corporate mindset. Each has been mired by regulatory skittishness. Each has been claimed to be achieved more often than they actually have been achieved. And for each, there is a long road ahead.
At MM&M's recent SkillSets Live event in New York, AstraZeneca's Joe Shields declared he had lost patience with individuals who continue to swim against the digital tide, a condition he dubbed "digital amnesia," affecting pharma marketers who see that "their two-year-old kid is using an iPad, but think their physician is not."
It's not all marketers' fault, though, said Shields, noting that, "Review processes at pharma companies [are] built to analyze a bunch of papers somebody carries around," but he says they have to be willing and able to change as much as their customers have.
Merck's Craig DeLarge, speaking at the same event, believes the structure of pharma organizations is to blame. "Incentives are set up to fight against innovation," he said. "We spend far too much time and money developing internal trophies. There is no change unless there's the perception of a near-death experience. We have not been unsuccessful enough yet."
Unfortunately, the same set of issues that has slowed digital is also hampering pharma's progress toward patient centricity. In this month's Leadership Exchange roundtable (pages 48 to 52), Snow Companies founder and patient expert Brenda Snow, has stern words for companies that just pay lip service to patient-centricity. "To them, it means, 'Let's have a meeting and get two or three patients here, shake their hand, give them a hug, and then we've ticked that box – we did patient-centricity this year,'" she scorned. "But you have to be invested in it, keep the conversation going. If you're in it, you need to be in it."
As with digital adoption, the consensus in patient-centricity is that the CEO determines the organizational mindset and sets the tone for evolution. However, some feel the middle tier of management presents the greatest threat to progress. At the same roundtable discussion, Havas Life's Lyndi Hirsch told of her recent involvement on a project to create a patient-centric approach from a corporate perspective, as directed by senior management. However, she said, the project has now been put on hold, "because the brand leadership is saying 'No' to the upper leadership of the organization – they're defending where their money should go before it goes into patient support and education." This battle over patient dollars certainly sounds a lot like the fight for digital dollars.
One very senior pharma executive admitted last month that the industry has been "pitiful" at establishing the business case [internally] of why anyone should care. "We've drunk the Kool-Aid. You have to show [pharma leaders] that they are going to get their asses kicked by Wall Street or they won't care."
Scroll down to see the next article