August 30, 2013
It's all about the context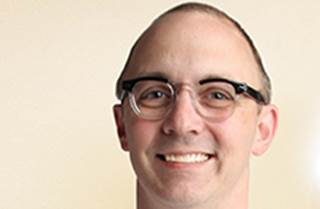 Your computer and mobile devices know a lot about you. That's why they're such valuable tools. What if they were more proactively helpful—especially when it comes to your health?
For example, say you have diabetes. What if your device recognizes that you are in the supermarket and presents you with a coupon for an over-the-counter food product specially formulated for patients with diabetes?
Or suppose you're visiting your doctor. What if an app on your tablet recognizes where you are and reminds you of the questions you need to ask?
Alternatively, maybe you're managing your blood pressure with medicine and lifestyle changes and while taking the train home, your device prompts you to get off earlier and walk a few extra blocks?
These are examples of an emerging theme in digital marketing called contextual awareness. The device, time and location of accessing a site or application are powerful clues to the visitor's needs. The idea is to provide the information that is relevant, motivating and actionable, at the moment when it's most useful.
Health brands that master this new approach may well earn more loyalty from their customers. Pharma websites frequently provide content for different audiences (such as HCPs, caregivers and patients) that's "one size fits all." This content typically does not recognize that each visitor is at a unique stage in the treatment continuum and appreciates custom content.
We already use CRM programs to demonstrate that our brands can be an informative and helpful part of patients' lives. Contextual awareness can mobilize and strengthen patients' relationships to a brand in more targeted, valuable and personal ways.
Health and wellness brands (including pharma brands) need to meet users' expectations about site functionality as well. Users expect to form a relationship with a site and customize it to their needs—finding, organizing and acting upon information in personalized, convenient ways. Think of online banking, Amazon, Gmail, eBay. We must find smart solutions to our regulatory issues so that pharma can serve each visitor's unique needs with a continuous user experience across all channels and devices—just like the other sites on which they depend.
Additionally, when people can exert control over their relationship with a brand and its online presence, privacy concerns are reduced. The research we've done here at our agency for wellness brands shows that consumers welcome push messages about their health – if they come from the right source. When it comes to health, people will opt in, listen and respond to useful information from a registered nurse representing your brand, but they won't accept anonymous marketing messages. The key lies in building tools with clear benefits and clearly defined reasons to trust. A simple example of building trust is storing users' personal information locally on their own devices instead of in the cloud.
A growing contingent of healthcare marketers strongly believes that pharma and health brands should embrace this expanded vision of contextual awareness. We're all consumers and patients. We're busy, but we'd love to have valuable, trustworthy information at the right time. We trust brands that do it right—and stick with them. Customers will embrace our clients' brands more passionately when our digital presence is smarter, more aware, more mobile and more helpful.
---
Eric Pernod is associate creative director, AbelsonTaylor
Scroll down to see the next article