November 30, 2012
It's back on, whatever 'it' is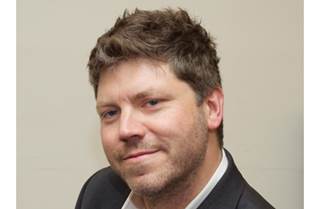 At 5 p.m. on Nov. 6, we held an MM&M editorial meeting to discuss how we would handle all the different Election Night scenarios regarding our Outlook 2013 cover story. We even had a worst-case contingency plan for a vote-count that might have dragged on for two or three weeks, and way beyond our press deadline. As it turned out, we needn't have worried. Aside from the best efforts of the networks to create their own drama, the main show was quickly over.
So we have ushered in a period of supposed status quo; and the pharmaceutical industry, while not exactly whooping and hollering, seems to be largely okay with that. After all, if ever an industry could use four years of things staying basically the same, it's pharma. And with the President having already demonstrated a heroic and effective response to a real-life near-perfect-storm, perhaps he might also have the ability to take care of pharma's metaphorical version?
At least we now know the Affordable Care Act is on. It's going to happening. The trouble is, no one knows for sure exactly what it will look like or what effect it will have. Clearly, Obamacare will add millions of new scripts to the patient pool which, intrinsically, makes it a good thing for pharma—even taking into account the prevalence of generics. But there is still plenty to fret about.
For starters, we don't know whether there will be 16 million or 31 million newly insured Americans. That's a pretty big difference. The Supreme Court ruled that individual states are not obliged to jump aboard the Medicaid expansion train, and several may continue to abstain, fearing that the initially generous federal subsidies will quickly… well… subside.
Meanwhile, there's a significant amount of skittishness concerning the transformation of the healthcare system, from one that reimburses for patient traffic into one that rewards better health outcomes and efficiency. In particular, many fear that the Independent Payment Advisory Board might evolve into a European-style national formulary-setting body, potentially restricting access to costly drugs. (For the anecdotal record, a member of my immediate family just started a new $30,000 a year MS treatment plan in the UK, with zero co-pay—presumably at the blessing of the NICE formulary-governing body).
But there's a more immediate concern than deciphering the details of the ACA. The White House and Congressional Republicans have until January 2, 2013 to agree on a drastic cost-cutting plan to avoid triggering a legislative trip switch that will automatically cut $1.2 trillion from defense and social spending over nine years. And while Medicare would be largely exempt from these cuts, the FDA stands to lose more than $300 million in funding. Matthew Arnold describes this as "a high-stakes game of budgetary chicken" in this month's cover story, "Outlook 2013: Pay it Forward" (pages 40-42).
Peter Pitts, president of the Center for Medicine in the Public Interest, and former associate commissioner at the FDA, believes such sequestration would be a "complete disaster" for all parties. "The FDA simply doesn't have any slack in its budget and would not have the bodies to do things on time. This is a significant step backwards."
Hopefully, it won't come to that. During one of his three prime-time pre-election scuffles with Romney, Obama as good as promised that it wouldn't. Well, Mr. President, the clock is ticking.
Scroll down to see the next article