February 01, 2012
It's not the sky that's falling, it's the status quo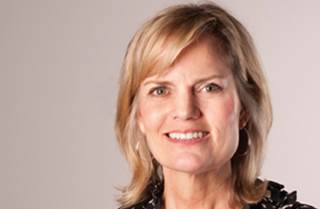 The sky is not falling.
Yes, a recent Wall Street Journal article lists these facts:
• Pharmaceutical sales forces have been slashed by an average 30%.
• 22% of medical professionals implement "no see" policies in their practices.
• Marketing budgets have been pared some 15% in the past five years.
However, I've been in the business for nearly 30 years, and I say with assurance that the sales landscape is more promising than ever. Traditional sales may have gone the way of the little glen plaid suit I wore back in the day, but to both, I say, "so long."
Although the sky is not falling, I readily acknowledge that the horizon is changing and increasingly challenging. This, however, can be a good and promising thing for pharmaceutical manufacturers and marketers alike.
Not enough sales reps? This is easily resolved. After all, frequency is the name of the game, and with proper strategy, planning and technology, I can now reach a lot more physicians—a lot more often and with far more relevant messages—with personalized letters, faxes and emails. Indeed, we're finding that our integrated efforts can garner significantly higher response rates than traditional methods.
Doctors don't have time for rep office visits? Why should they, when we can reach them on their schedule, with virtual reps, video channels and mobile apps? In my experience, online sales reps often outperform their field-based counterparts, making sales while saving manufacturers time and money.
No more tchotchkes for the staff? Who needs them when we've proven that a program with samples and co-pay cards can yield 4X ROI?
The key is harnessing these new marketing and sales techniques. And there's the rub. Today's pharma marketer has to adapt—controlling what could be chaos, orchestrating the techniques into a logical, trackable sequence, and measuring performance and behavior along the way. The point isn't to simply throw marketing strategies at the problem. As always, it is to build and maintain relationships.
With that in mind, today's pharma marketer can realize more opportunities than ever. The sky isn't falling. Indeed, in today's market, the sky may be the limit.
Scroll down to see the next article