March 02, 2015
Joe Shields, Global Director, Digital Strategy, AstraZeneca Pharmaceuticals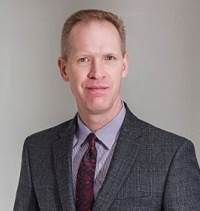 Joe Shields

, Global Director, Digital Strategy AstraZeneca Pharmaceuticals

As an EMMY-award winning filmmaker early in his career, Joe Shields learned how to craft beautiful images and compelling stories. Applying his unique perspective to business, he has led global marketing, new product development, emerging technologies and enterprise innovation for Fortune 100 companies in specialty chemicals, telecommunications, biopharmaceuticals and medical devices.

In his current role as Global Director, Digital Strategy, he leads the strategy and design of digital, mobile and social marketing programs for AstraZeneca in key markets around the world.

He earned a BA from Temple University, an MBA from the Pennsylvania State University, and two EMMY awards.

Contact Joe at www.linkedin.com/in/joeshields.
Scroll down to see the next article