November 01, 2013
Launching a HUB of diabetes activity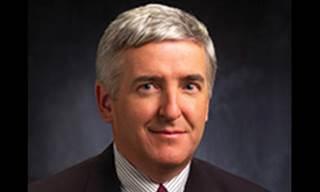 WorldOne and Sermo announced the launch of their second HUB module, a diabetes resource, at the Diabetes Innovation 2013 conference in Washington, DC last month.
The resource was put together through an alliance with the Boston-based Joslin Diabetes Center. An educational and clinical research tool, it will live on Sermo, where WorldOne says it will be joined by additional condition-specific hubs over the next few months.
The setup is poised to leverage the give-and-take among physicians that is part of the WorldOne/Sermo experience. "This partnership creates real opportunities for innovation in diabetes," said John Brooks, CEO, Joslin Diabetes Center. "The Diabetes HUB will be a unique force for better health and wellness."
The diabetes HUB collaboration is just one part of World­One's pursuit of a greater reach. WorldOne and Sermo (which WorldOne acquired in July 2012) have been on a continuous push outwards for the past few quarters, beginning with the April announcement that it landed $35 million in funding from Deerfield Management Company.
The firm announced in August that it has paired up with research group ExpertConnect. This alignment put WorldOne in a position to offer telephone and in-person meetings for health care and financial services clients, building on the high-touch presence the company introduced in 2010 when it launched iConsult.
The demand for such services is hinted at by growth. WorldOne told MM&M in an email that the iConsult community has grown from 115,000 in 2010 to 200,000 as of September. The company says clinical consults account for around 15% of the iConsult traffic. While the network spans 68 medical disciplines, iConsult's major user areas include cardiology, ophthalmology, dermatology, emergency medicine and neurology.
WorldOne says users typically get a response within three minutes of posting on the iOS platform. The company says part of the tool's significance is that both independent practices and large, urban hospitals can contribute and benefit from it.
Scroll down to see the next article