January 01, 2012
Making a political football out of Plan B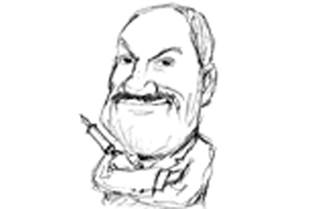 I would like to talk about Plan B (levonorgestrel), a morning-after pill—and political football. As usual, the medical issues are more straightforward than the media or politicians suggest.
The struggle is about whether this pill should be available to women, ages 17 and under, without a prescription. Plan B, a synthetic form of progesterone, likely works by suppressing ovulation, interfering with fertilization and implantation. It is effective up to three days after unprotected sex.
I prescribe Plan B, but don't think it should be available to women under 17 without a prescription because of potential side effects and unforeseen consequences. These may be worthwhile risks with a physician in the loop, but the odds change when a teen is not under a doctor's supervision. Here are some concerns:
• Allergy and facial swelling
• Vaginal bleeding
• Nausea and vomiting, rendering the pill ineffective
• An undiagnosed ectopic pregnancy, because the patient is convinced that the pill worked
• Undiagnosed sexually transmitted diseases that often accompany unprotected sex in teens
A discussion about sex and pregnancy is an opportunity for a discussion between a doctor and a teen about safety and precautions. A parent need not be involved, but putting the responsibility for the "morning after" unprotected sex solely on the patient takes away an important doctor role.
It doesn't have to be a doctor—a nurse practitioner or physician's assistant can assume this role. But just leaving Plan B out on the pharmacy shelf is a mistake.
Marc Siegel MD is medical director of Doctor Radio at NYU Langone Medical Center. He is author of
The Inner Pulse; Unlocking the Secret Code of Sickness and Health
Scroll down to see the next article