January 01, 2014
Med Ed Report briefs: January 2014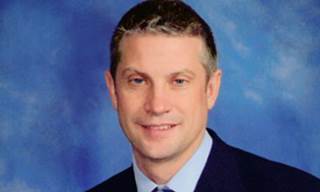 CME should not be industry supported, said Pew Charitable Trust as part of a 15-point conflict-of-interest proposal to ban or severely restrict interactions with industry. Proponents of physician education reacted negatively to Pew's report. The CME Coalition cited an absence of data that commercial support manifests any negative impact on outcomes.
Haymarket Medical Education won the award for outstanding collaboration from the Alliance for CE in the Health Professions. HME worked with Presbyterian Novant Heart & Wellness and data analysis firm Intelligent Medical Decisions on the type 2 diabetes activity. (Haymarket Media publishes MM&M.)
Eric Peterson, EdM, FACEHP, CCMEP, joined the American Academy of Physician Assistants as senior director, performance improvement CME. He was formerly VP, educational strategy and grant development for Annenberg Center for Health Sciences at Eisenhower Medical Center.
Physicians Interactive is expanding its CME content partnership with Oakstone Publishing, firms said, granting PI's Skyscape digital and mobile subscribers access to multimedia resources from Oakstone, an accredited med-ed provider.
Scroll down to see the next article