March 01, 2014
Med Ed Report briefs: March 2014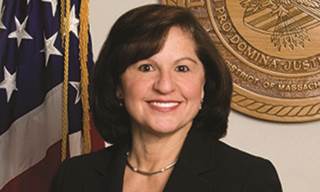 Carmen Ortiz, US Attorney for the District of Massachusetts (pictured), said at the 2014 CBI Pharmaceutical Compliance Congress last month that her office and other government branches have "greater knowledge of the industry" and that more "specialized units and divisions" are being created to investigate and prosecute healthcare fraud, the blog Policy and Medicine reported.
Eli Lilly launched a four-week rotation program for aspiring ­physicians at its Indianapolis headquarters. Students from Tulane University School of Medicine will be the first to participate in the pilot program. The assignments cut across different aspects of the company's business—from drug discovery and development to bioethics and patient safety—and provide third- and fourth-year students "a lens into the industry, its vision and focus on improving patient outcomes," Lilly said.
According to a post on the New York Times's Hard Cases blog, ­modern medical education may leave newly minted doctors fearful of missing a worst-case diagnosis and therefore too eager to order any expensive tests.
Scroll down to see the next article