August 30, 2013
MedPage Today broadens its scope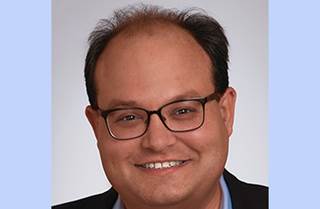 MedPage Today's new VP and global editorial director, Ivan Oransky, has a goal in mind: to make the resource even more top-of-mind among the medical community by broadening and deepening its content and engagement. "We already are global...going more global is a serious undertaking," says Oransky, who came over from Reuters Health, where he was executive editor.
Oransky, whose experience also includes co-founding the blog Retraction Watch and founding Embargo Watch, as well as stints at Scientific American and the Scientist, tells MM&M that the key to helping MedPage reach its goals is the audience. He plans on enriching MedPage's universe by bringing professionals into the conversation.
This means recruiting and elevating bloggers who are "already out there, but haven't gotten attention." Oransky says a strong blog network lets professionals "talk among themselves. That's to me, a big sort of gap and a great opportunity."
But tapping into the everyday voice does not mean moving MedPage to a crowd-sourced news model. Oransky says MedPage will still cover news, but the new voices will mean the site has "more boots on the ground."
In addition to blogs, Oransky foresees creating a white-list moderated commenting model, which bases its scrutiny of a writer's remarks on past experience: writers who establish themselves as balanced and provocative will be able to post with a limited amount of editorial supervision.
Oransky also anticipates leveraging current assets to a greater degree. He says he wants to do more with contributor Sanjay Gupta, because "he has such a great expertise." He also envisions newsletters and more relationships with medical societies.
He says he expects to have the beginnings of the new effort in place by mid-fall, as medical conference season hits. The build-out has already started.
Retraction Watch and Embargo Watch will go on. But he stresses that MedPage will come first, saying both Watches must "take a back seat to my real passion, which is of course medical news, healthcare news...building a tremendous community."
Scroll down to see the next article