January 24, 2015
Meg Columbia-Walsh, Partner, Global Lead of Digital Innovation and Marketing Excellence, Ernst & Young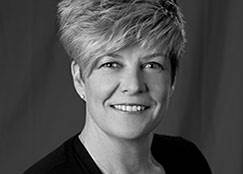 Meg Columbia-Walsh,
2014 Luminary at HBA (Healthcare Business Women's Association); Partner, Global Lead of Digital Innovation and Marketing Excellence, Ernst & Young
Meg Columbia-Walsh is recognized internationally as a pre-eminent authority in digital marketing, mobile, social, sales, marketing communications, CPG and pharmaceutical business processes. She has diligently pioneered efforts to improve the health care process and empower consumers to manage their own health via the Internet. Meg has recently served as a CEO and President for over 15 years. She has managed companies with valuations over 200 million, helped raise over 200 million, participated as an officer in an IPO, has had complete P&L and operational responsibilities, and managed people for over 15 years including staffs as large as 300 in multiple divisions and all levels. Columbia-Walsh is a frequent lecturer and has appeared as an expert guest on radio and television.

Ms. Columbia-Walsh has founded and been CEO of 4 successful companies including HealthTech Digital Communications, the first online advertising agency and web development firm in healthcare (Founder, CEO, sold to Interpublic Group), CBSHealthwatch (Founder, CEO, officer of Medscape Inc., sold 33% to CBS Corp., IPO, sold to WebMD), and Oncology.com (CEO, Company founders were Michael Milken, Andy Grove, Paul Allen, sold to Pharmacia and Upjohn). Inverse Mobile, Founder and CEO, premier mobile advertising agency since 2011 and founding partner in adtheorent.com. Meg is also on the Board of Directors of numerous profit and non-profit companies.

Currently, Ms. Columbia-Walsh is the Founder and CEO of Inverse Mobile, a preferred Facebook healthcare agency and is the recent Head of Healthcare for Facebook. Ms. Walsh was just chosen as a 2014 HBA Luminary. She was formerly, Chief Marketing and Sales Officer for SunergosLLC. She is also a partner and advisor of adTheorent, a leading mobile and cross device ad network. Meg was President of Augme Mobile Health, a full service mobile technology firm where she earned and managed Mobile Agency Of Record for Pfizer, J&J, BI, Abbott Diabetes and Merck. She was formerly President of Havas Drive a EuroRSCG technology company the recent winner of the 2009 Med Ad News Vision Award. Previously, she was a Managing Partner at CommonHealth and President of the Consumer Group. Ms. Columbia-Walsh was responsible for all consumer channels including broadcast, direct, CRM and online. Formerly, Ms. Columbia-Walsh was Managing Director at Faith Popcorn's BrainReserve, the leading trend based, future focused strategic marketing consultancy. Columbia-Walsh led Life Sciences and Clinical Consulting practices nationally for Oracle Corporation. Ms. Columbia-Walsh was a Partner/VP for Cap Gemini Ernst & Young, leading the Health High Growth division for the Life Sciences practice, helping clients navigate strategic integration of technology in their business.

In February of 1999, Ms. Columbia-Walsh was named as the Chief Executive Officer of Oncology.com, widely recognized as the most comprehensive and credible company for providing quality information and resources for all those touched by cancer. Meg's passionate vision and vast experience ensured the rise of Oncology.com to the forefront of Internet health. The site was sold in March 2001, to a leading pharmaceutical company.

Previously, she was Founder and President of CBS Healthwatch.com, Medscape Inc. Columbia-Walsh was brought in to launch the consumer initiative and leverage the 700,000 registered consumers on the site. Meg led the consumer initiative, negotiated and managed the sale of 33% of the company to CBS Corp., managed staff, was a member of the executive committee, and participated as an officer in the IPO.
Scroll down to see the next article