January 01, 2014
MM&M 2014 Small Pharma Marketing Team of the Year: Tecfidera
Download:

2014 Small Pharma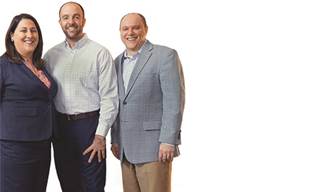 In a year when high hopes around several launches ended up fizzling, the hottest launch story belongs to biotech, with the debut of Biogen Idec's Tecfidera pill for the relapsing form of multiple sclerosis (MS).
BG-12, as it was known pre-launch, progressed through late-stage testing with the fanfare of a blockbuster in the making. It passed FDA muster with no black box or monitoring requirements.

That gave it a leg up over Novartis's Gilenya (fingolimod), the pill given the nod in 2010 but which requires new patients to get six hours of monitoring in a doctor's office. Sanofi's Aubagio (teriflunomide), approved in 2012, was shown to lower MS flare-ups by 30%. Again, edge to Tecfidera, whose trial data showed the capsule could cut MS relapses by about 50%.
"Tecfidera meets a lot of unmet need, but in terms of commercializing that innovation," acknowledges Biogen Idec's Deb Glasser, associate director, US commercial, "there were a lot of questions whether [this company] would be able to do that."
Tecfidera (dimethyl fumarate) seems to have answered them. After a three-month FDA delay and approval last spring, it's flourished, satisfying neurologists and analysts.
A patient died in July, but an autopsy report "reaffirms [the] company's initial assessment…that the death is unlikely related to Tecfidera," a spokesperson says.
Glasser says the keys to the launch strategy included product messaging and positioning: "We decided to message heavily for first-line use."
The firm's commercial footprint helped. Biogen Idec sells Avonex, the top interferon product, and the infused med Tysabri, so its sales force had a solid rep. But, "we didn't take that for granted. We really treated this as if it was a new product," says Glasser.
She also credits a cross-functional team, which extended to medical-regulatory and market access. Plus, the med was priced smartly at $55K a year—$10,000 above Aubagio's annual price but well beneath Gilenya's.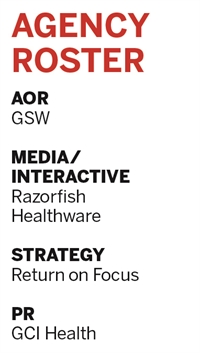 After a week, Tecfidera reached a prescription level it took Gilenya about three months to hit. Early consensus 2013 estimates were for around $300 million in US sales. In the third quarter alone, the drug had $280 million in sales. In its first six months, it captured more new 'scripts than Gilenya and Aubagio combined, and it's been prescribed by 5,000 physicians.
When asked whether Tecfidera will do something like Gilenya's sassy "Take This, MS!" consumer campaign, or Aubagio's "List" campaign, she says it's premature to comment on the biotech's exact plans for DTC advertising.
Challenges include the loss of patent protection, expected in June, for Teva's market-leading injectable MS drug Copaxone, which may test the stickiness of Tecfidera prescriptions.
Still, Glasser says. " Tecfidera's launch puts us in a good position…but it will require sustained commercial efforts because we're ambitious about what this product should do."
Scroll down to see the next article