October 01, 2012
Name That Brand: October 2012
Brand X adds a new wrinkle to its story
Can you name the brand? Each month we print part of a popular pharmaceutical product or advertisement, with clues to its identity. Readers are invited to name the brand for a chance to win a copy of Medicine Ave 2: The Story of Medical Advertising in America 1990-2008. E-mail your answer to NameThatBrand@haymarketmedia.com or fax 646-638-6150. The deadline is October 31, 2012. The winner will be picked randomly from the correct entries.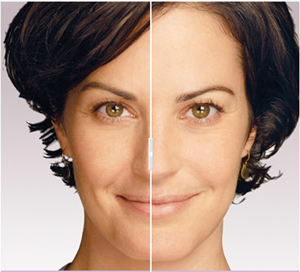 Which side are you on? This blockbuster product has a seemingly endless list of applications, but its sister act, which has a completely different chemical makeup but similar cosmetic goal features a similar marketing color scheme, and, at first blush, purpose. Fans include time travelers and some headache patients, as well as the bottom line to which it added a smooth $1.6 billion in sales last year. A possible surprise: the majority of those sales came from its hidden benefits.
AUGUST'S WINNER...
Congratulations to Gail F. Johnson, VP, Group Copy Supervisor at H4B Catapult who correctly guessed Plan B One-Step, the pill from Teva Women's Health to prevent unwanted pregnancies.
Scroll down to see the next article