August 27, 2012
Name That Brand: September 2012
Can you name the brand? Each month we print part of a popular pharmaceutical product or advertisement, with clues to its identity. Readers are invited to name the brand for a chance to win a copy of Medicine Ave 2: The Story of Medical Advertising in America 1990-2008. E-mail your answer to NameThatBrand@haymarketmedia.com or fax 646-638-6150. The deadline is September 30, 2012. The winner will be picked randomly from the correct entries.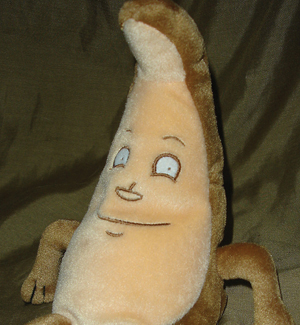 Brand X shows off its softer side
Warm and fuzzy isn't the typical reaction doctors or patients have when they are diagnosed with this condition. But this company took a different approach to patient education, that included tales of the condition from an inner perspective—specifically the pancreas, stomach, kidney and a muscle. Sales have been great, the plush toys and animated narratives inviting, but the company is probably feeling a bit blue as it watched the medication slide down the patent cliff just as we went to press.
Scroll down to see the next article