November 01, 2011
Name that brand
Can you name the brand? Each month we print part of a popular pharmaceutical product or advertisement, along with some clues to its identity. Readers are invited to name the brand for a chance to win a copy of Medicine Avenue II. Please e-mail your answer to NameThatBrand@haymarketmedia.com or fax 646-638-6150. The deadline is November 30, 2011. The winner will be selected randomly from all the correct entries.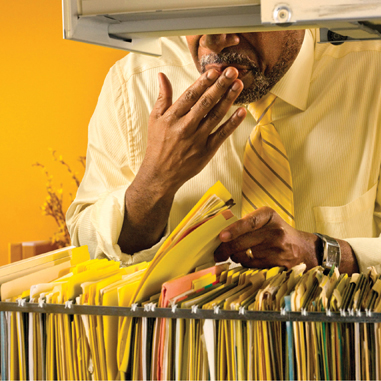 Brand X settles an uncomfortable issue
November's Brand X puts a hex on a condition that causes unease in around 25 million American adults. But since a host of other drugs try to do so as well, the marketers behind this one tried to break out of the pack with a colorful campaign that illustrates the range of disagreeable symptoms sufferers may experience—a "3 Bs" approach that emphasizes the "many places" that the disease may strike. At the moment, the manufacturer is pumping up the volume with an offer of a free two-week trial supply of the drug.
SEPTEMBER'S WINNER...
No one was able to correctly identify September's Name That Brand. The answer was Novartis's Reclast, a drug administered once a year by IV to combat postmenopausal osteoporosis.
Scroll down to see the next article