August 01, 2013
New dialogue, old hangups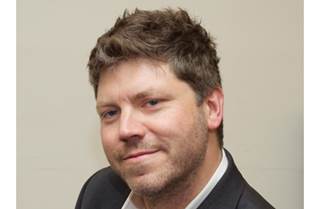 There aren't too many topics of discussion more prevalent in pharma marketing than the digital engagement of healthcare professionals. It's not a new conversation, by any stretch, but the breathtaking speed with which the practice continues to evolve demands a continuous dialogue.
In fact, over the past few weeks, we've had the pleasure of hosting three live events—two roundtable discussions and a half-day conference—each of which was dedicated to this topic. And each turned up some new or unexpected trend, consideration or line of thinking. (At least they were new to me.)
The trouble is, while the digital playing field remains as even as ever, the damn goalposts keep moving and the rules keep changing. Even the referees seem to have difficulty keeping up with the play. Correction: especially the referees!
Pharma, of course, has inherent issues with things that don't stay the same. As an industry, we've never been comfortable working with moving targets.
We like to test things over time, not experiment on the fly. We're far more comfortable establishing procedures than establishing relationships. We like to follow regulations to the letter, not follow conversations we didn't start and cannot control. We like finite endpoints, not endless continuums. We often put incomes before outcomes. And while we have zero tolerance for failure by our own definition of the word, we've been blissfully and ignorantly failing our customers by theirs.
But that was then. It's a little different now.
Some of the conversations that have taken place at the aforementioned events have taken a fresh tack. For example, at a recent roundtable on digital initiatives for HCPs (pages 52-58), Manhattan Research (mR) director of physician research, James Avallone, admitted that his company was somewhat surprised at its most recent data, which revealed that physicians are using their iPads far less during the day than expected. "I think that's largely being driven by the fact that these devices are not friendly towards electronic health records," explained Avallone. "EHRs are driving a lot of decisions about which devices are being used, which is primarily the desktop and laptop. If you ignore that aspect, you're missing a big part of the equation."
Again, this notion is a relatively new development.
Meanwhile, the debate rages over what are pharma's biggest roadblocks to digital progress—and what to do about them. Not everyone agrees that the common excuse, regulatory issues, is to blame for stalling initiatives.
"I don't think it's necessarily always because someone from med legal said 'No'," argued Brendan Gallagher, SVP, emerging technology & channels at Digitas Health, during the same roundtable. "We have a transformation-based industry… people are falling back on what they know in terms of traditional metrics and ROI modeling, and are deprioritizing some of the newer kind of marketing spend at the expense of some of these more engaging methodologies."
Others argued that responsibility for changing culture and mindset lies firmly with industry bosses. "Leadership has got to make the decision that we're going to play in the digital space," said David Blair, head of industry, health, at Google. "Digital space changes rapidly. That's the reality. So I think that it's incumbent upon the leadership to acknowledge that this is the world we're living in, that we're going to make the investment, that we're going to take the right road which is where our patients and our HCPs are. This is what they're used to."
Scroll down to see the next article