June 01, 2012
Novo Nordisk plans to expand its US work force by 15%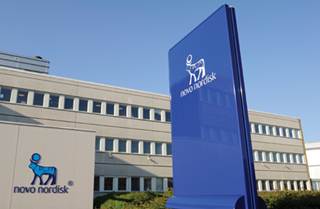 Novo Nordisk advised employees it was looking to hire for 615 US positions—a 15% expansion of its US workforce. The Danish diabetes care giant said it will take on medical liaisons, diabetes educators, regional directors and business managers and increase the size of its sales team. A spokesperson said those numbers include the in-house support such as IT that goes with the in-the-field jobs. The positions come on top of those announced for Novo's Seattle diabetes research center and Clayton, NC, manufacturing plant.
The announcement dovetailed with a first-quarter earnings statement in which Novo touted a 10% increase in sales over the same period last year. Biopharmaceutical sales for the quarter fell 1% compared with the same period last year, but the firm's stable of diabetes care treatments more than made up for that, with an 18% sales jump compared with the same period last year. GLP-1 drug Victoza's sales were up 76%. The company said the drug captured 62% of the GLP-1 market in February 2012, up from 39% in February 2011, and said the overall GLP-1 market rose to 4.8% of the diabetes-care market in February 2012, compared to 3.4% in February 2011—a trend Amgen noted in last week's earnings call.
Novo also raised its guidance for the year, saying that it expects sales to grow between 8% and 11%, vs. its initial estimate of 7% to 11%.
Scroll down to see the next article