August 30, 2013
Of message and medium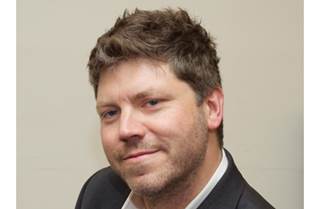 As the rep population shrinks—and with it the number of physicians that will see reps, and the duration of visits—pharma's sales force model is edging closer to its consignation as a "relic of a different era."
Meanwhile, with technologic advances, smarter analytics and relevant messaging, the potential of "non-personal promotion" initiatives for driving brand sales and servicing HCPs knows no bounds.
Combine these two trends and you start to ask yourself: do pharmaceutical brands even need sales forces anymore? Can non-personal programs not deliver a far better service to HCPs, and at a fraction of the cost?
This was the hypothesis I posed to a panel of industry experts at our most recent Leadership Exchange roundtable discussion (pages 50-54). While participants made strong arguments in favor of both personal and non-personal promotion activities, the ensuing debate highlighted serious problems with the execution of each tactic—the results, they implied, of fundamental flaws in pharma's psyche.
Of course, HCPs are viewing more content than before, on more screens and devices. The problem is that it's probably not your content they pull up. Manhattan Research's Monique Levy noted that physician engagement with pharma's digital assets is flat (and down slightly for websites).
"It's a saturated market and there's a huge amount of good content elsewhere," Levy said. "Physicians' pain points are shifting but pharma assets are still poor-to-moderate in really honing in on what might be useful."
Such pain points might include assistance with ACOs, prior authorization, restricted lists, EHRs, patient tools. So why isn't pharma addressing these concerns through its digital assets?
"Unfortunately, it's probably still the case in most pharma companies that what you deliver via non-personal is still a derivative of the visit," noted Paul Ivans, president/CEO at Evolution Road. "But that's starting to change. People are starting to tear apart the components and the claim-set that feeds the whole process."
The distribution of apps is also a problem. "You've probably got 50 apps that do dosaging, so how are you going to find a particular app?" said Levy.
Mike Luby, founder, president and CEO, BioPharma Alliance, agreed. "It sounds so easy that I can click on an app and order a sample, but there's a burden of inventory," he said. "I have to figure out where this app is."
The irony of such basic user struggles in this new era of customer-centricity was not lost on Paulette McCarron, SVP, group media director at CMI/Compas. "There has been a lot of talk about shifting pharma's mindset and letting the physicians direct how they want to get information," she said. "And yet we're talking about how HCPs can't find an app. So we're not doing it effectively."
And herein lies a fundamental flaw in pharma's approach to customers. "We're still pushing when the whole paradigm has shifted with every consumer, including physicians," declared McCarron.
Among other flaws that need addressing, according to the panel, are pharma's refusal to collaborate within the industry, which Luby likened to a scenario in which every TV channel forced you to feed a separate cable into your living room. "Who does it suck for?" he asked. "The customer."
The industry also needs to do a better job of collecting, analyzing and using data. "Managed care organizations have more data on our drugs than we do," charged Peter Justason, director, e-marketing, Purdue Pharma. "If they can 'out-data' you, you're in trouble. You've got to get beyond that."
Scroll down to see the next article