October 01, 2012
Oncologists shut door on reps: study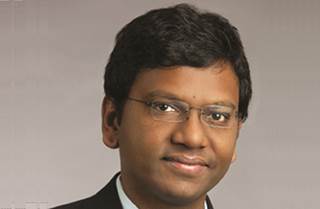 The drug industry may be shifting its attention to specialty drugs, but data shows that detailing pressure and pharmaceutical rep access are still much higher in primary care.
The physicians receiving the most calls are internists and general practitioners, with generalists receiving an average of nearly two sales calls per working day—more than any other specialty—during the 12 months to June 2012, reported Cegedim Strategic Data.
The degree of promotional pressure on the PCP contrasts with a field like oncology, where detailing is less frequent. A typical oncologist saw an average of 180 details during between July 2011 and June 2012—fewer than one sales call per working day.
Consulting firm ZS Associates adds that this will soon change, with reps lucky to meet with an oncologist face-to-face more than four times a year. About 61% of oncologists placed moderate-to-severe restrictions on sales rep calls, according to its Spring 2012 AccessMonitor report. Only 38% of PCPs restrict rep access to the same degree.
"While oncologists still see some value in rep visits, increased patient load and more time spent on reimbursement issues limit the time they have available," said Ganesh Vedarajan, principal and leader of the oncology and specialty therapeutics practice at ZS Associates. Only 39% of oncologists were "accessible" to sales reps, vs. 65% of all pre­scribers, the firm noted.
ZS found that this was the first time since it started doing the report six years ago that the number of inaccessible cancer doctors outnumbered accessible ones, making oncology the most restrictive of the 20 most common medical specialties measured.
When they do get a foot in the door, reps get serious time with oncologists. CSD found that 53% of the 2.7 million sales calls to oncologists that the firm tracked from July 2011–June 2012 lasted longer than 10 minutes. Only 6% were for less than five minutes.
ZS Associates said more reps isn't the solution. "Instead of designing their field organization based on, 'How many sales reps do I need?'" explained Maria Whitman Mumm, associate principal and leader of East Coast marketing in the ZS oncology practice, "pharmacos should ask, 'What is the physician experiencing, and how can I help improve the experience by bringing the most value?'"
Scroll down to see the next article