May 01, 2014
One-product wonders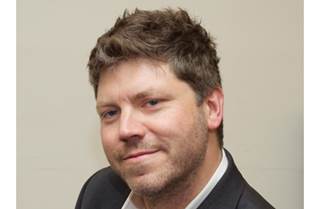 So surprising was the rebound of US prescription drug sales in 2013 that it even caught out one of the industry's most established bean-counters, the IMS Institute for Healthcare Informatics. "We had actually been originally expecting 2013 to continue in negative territory for a little bit," admitted Michael Kleinrock, director, research development.
One reason for the unexpected 3.2% hike to $392.2 billion in sales was the stabilization of the patent cliff; pharma, it seems, is so over it. (Pun intended. You're welcome.). Another reason is that 2013 was a strong year for innovative, new medicines, with 36 NME launches vs. 27 in 2012, including a record 17 orphan drug launches (the most since the Orphan Drug Act passed in 1983).
Meanwhile, much of this movement occurred in specialty therapeutic areas (up 11% to $73 billion), including oncology, hepatitis C, HIV and autoimmune diseases.
I recently got an inspirational insight into this culture of innovation when I traveled to Boston to moderate our latest Leadership Exchange roundtable discussion on the unique challenges and opportunities facing small biotech companies in getting their first product to market (see "Small Size, Big Prize", pages 58 to 62). From the two hours of fascinating and lively discussion that ensued, here are four ways that small biotechs think and act differently than big pharma.
1. The transition from science to sales. Most of these smaller companies are built on scientific discovery, so establishing the value of "commercial" can be a challenge. As Stefanie Nacar, associate director, new product planning, Infinity Pharmaceuticals, points out, "Sometimes, to the scientists, it's like their selling out their drug out when they see commercial people come in. You have to be comfortable knocking people's doors and saying: 'Let me be a part of this meeting, this is where I could provide value.'"
2. Working on-the-fly. I've always had an image of a few biotech employees rolling up their sleeves, donning dozens of hats and figuring out how to get things done as and when they needed to. It turns out this is actually true. According to Paul Merrigan, VP, commercial strategy and patient advocacy, Aegerion Pharmaceuticals, "Flying the plane and building it, too, is both exciting and scary. I mean, we were starting from scratch. And whatever playbook you put together, for every marketing plan, there isn't a guide that says this is the right way to do it. But we get to shape it ourselves, and that's the fun part."
3. Believing small is beautiful. Despite the challenges of an on-the-fly existence, most of these companies are equally well aware of the advantages that nimbleness brings. "[In big pharma], if you want to bring something through a medical-legal review process, you might need a one-month lead time," says Lori Horvat, VP, marketing, Ariad Pharmaceuticals. "Whereas I can bring everybody together and get them in a room tomorrow if it's urgent."
4. Patient-centricity, for real. Intrinsically, patients are a higher priority, particularly in rare diseases categories with small populations. "When you engage [with an HCP] in a rare disease that's highly specialized, it's mostly not about the product, it's about a patient in need," explains Merrigan. "If you can't get the physician, get the nurse, and say, 'I'm here to help find if there are patients falling through the cracks. Do you know anybody who's 30 years of age who's had a heart attack?' And they might say, 'Well yeah, I remember this guy Jim.' So now I want to talk to your physician about Jim, because there could be something available for Jim now."
Scroll down to see the next article