April 02, 2015
Paul Magill, Senior Advisor, McKinsey & Company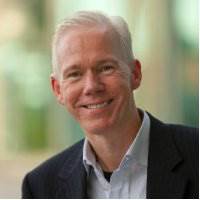 Paul Magill, Senior Advisor, McKinsey & Company
Based in the New York office, he advises on marketing organization and global brand- building. Previously, he was Senior Vice President and Chief Marketing Officer at Abbott. As Abbott's first CMO, he was responsible for designing and building a new global marketing organization and defining and launching Abbott's corporate brand.
Prior to Abbott, Paul was a partner in the Marketing & Sales practice of McKinsey, where he co-led the Marketing Organization service line. He has published several articles on marketing and branding, including the lead article in the Future of Marketing edition of McKinsey Quarterly (Q3, 2011) Earlier in his career, Paul was Vice President, Marketing at IBM where he led marketing worldwide for IBM Global Services.
Paul holds an MBA from Harvard Business School and BA and MA degrees in Geography and Law from the University of Cambridge.
Scroll down to see the next article