August 31, 2012
Pharma slashed CME funding again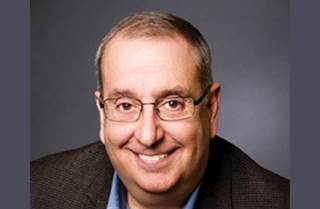 The drug industry dialed back its continuing medical education (CME) grant-giving in 2011, continuing a negative trend. But this time around, revenues from exhibit halls and registration fees, which offset 2010 pharma funding cuts, couldn't completely save CME, as total income went into the red.
Pharma has decreased its CME funding for the last four years. In 2008, it sliced it by 15%, then in 2009 cut grants by another 17%. In 2010, the bleeding appeared to slow, with a mere 3% drop. But last year, double-digit percentage decreases returned, with an 11.4% cut-back to $736 million, according to the ACCME.
That's $94 million less, in actual dollars. Industry grants now account for a third of these providers' total CME income, according to the latest data, down from a high of 50% in 2006.
Part of the reason why last year's total is lower is that it excludes in-kind support, such as when a company loans a provider a device for teaching purposes. Another change that began with the 2011 report: Income from organizations sanctioned by state and territory medical society accreditors was added.
The industry funding cuts seemed to spare no one. While all of the providers accredited by the ACCME saw less drug industry support, some found ways to make more revenue. Publishing/education companies drew 2.2% more income, and hospitals saw a 3.3% revenue increase from other sources of CME revenue.
What were these other sources? Contributions from ads at medical meeting exhibit halls rose 7.2% to $296 million, and other income like registration fees increased 4.4% to almost $1.2 billion.
It was an ugly year on other fronts: the number of ACCME-accredited providers fell by seven to 694; about 72,000 fewer physicians attended courses; and average physician attendance per activity was down about 8%.
Bright spots included a jump in non-physician attendees (up 1% to 7.9 million), and a 34% increase in the hours of instruction available.
Scroll down to see the next article