May 22, 2015
Pharmanormal activities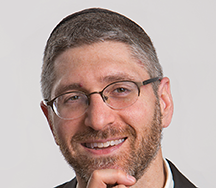 One of my favorite TV series as a kid was In Search of ..., the 1970s/80s show that investigated unsolved mysteries and paranormal activities. Stonehenge, UFOs, the Loch Ness Monster—all were given the documentary treatment by host Leonard Nimoy. Viewers could count on a dramatic telling and some possible explanations. Clear-cut solutions were rare. Which brings me to marketing innovation in pharma.
That is, pharma digital marketing still seems mired in a thicket of paradoxes and disconnects. This includes what Manhattan Research VP Monique Levy termed "disparate reality": Despite showing the same "proof slides" year after year about the market's being digital, Levy says, there's still a lot of comfort in the rep and TV model.
"At the same time, on the same day and sometimes in the same com­pany, we would hear, 'I just did a YouTube campaign. It did really well. I had 1% of TV budgets, but my director just refuses to spend 10% of TV budgets,'" Levy recalled at the MM&M Transforming Healthcare Conference in April.
Another example was a misalignment between digital teams and brands. Levy: "One exec said, 'We're in a decentralized model. It's about education, building trust, credibility, giving efficiency back to the brand … and that's how you start to get into the brand and advance digital.' But what happens 12 to 18 months later? The brand team changes."
When the analysts asked execs, "Why not say to the brand, 'You are responsible for putting 40% of your budget into digital,' " universally the execs said, "No mandates."
To get at what's behind this alternate reality, mR did a major study where analysts spoke to 80 execs from the C-suite, IT through brand leads down to digital teams. Interviews wrapped up earlier this year, and Levy walked attendees of our conference through the hot-off-the-press findings, mR having posted the report to its site about two hours prior.
Interviews revealed a few different clusters of digital maturity. Out of 18 major large and mid-size pharma companies, 50% had a dedicated innovation effort, the kind dealing with outcomes and changing the Value (uppercase V ) of a drug through technology investments like those that shift adherence.
About 25% of this 50% are uneasy or unsure of their goals, said Levy. The other half of those with innovation units know where they stand.
In the latter camp is Larry Brooks, director, business innovation: digital health, Boehringer Ingelheim, who earlier in the conference explained how BI set up a business model for innovation two years ago comprised of a digital health unit and a strategic group for conducting research.
"The two do come together quite nicely," said Brooks. "We've set up a process and infrastructure to do it, we've signed a few deals, and those are usually test beds."
The aforementioned disconnects lie mainly with the digital marketing groups, those delivering the day-to-day value (lowercase v) for customers.
What's the reason behind these interesting yet contradictory hap­pen­ings? Levy explained, "There's obviously something much deeper going on." That is, "If it's true we live in a digital world, the implications are enormous: the skill sets, the operations, the process, the change of reps, the loss of jobs." Translation? Fear of change.
Among the ways forward, she said, is C-level involvement—not just announcing a great partnership but articulating how a commitment to digital would translate into concrete steps and a road map. But there's a long way to go: While 86% said they had reorganized in the past year, only 22% said they're organized for digital success. Alas, there are no easy answers here.
Paging Mr. Nimoy ...
(For additional MM&M news coverage of the conference, click here for a recap of the morning sessions by Biogen's Michele Polz and frog design's Drew Miller, both of whom explained why the patient journey concept needs a reboot. For a story about the Intelligent Connections pitch contest, including the winning health startup, click here. Check back for more coverage.)
Scroll down to see the next article