May 01, 2014
Popping the digital bubble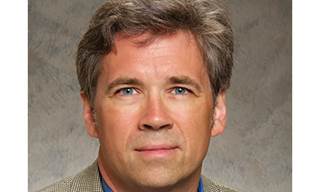 In the five years I've been attending SXSW, I've seen digital health move from the sidelines to center stage. SXSW 2014 hosted numerous conversations about how digital technology is revolutionizing the way health is delivered and managed.
But even digital health's loudest cheerleaders agree that not all services, platforms or tools are viable as long-term businesses. A general consensus is that a "shake-up" of some kind is coming that will lead some to fold and others to thrive. But which ones? And which companies should pharmaceutical marketers look to for partnerships?
We tackled these questions at SXSW in a panel I moderated that brought together three experts with very different backgrounds: Jane Sarasohn-Kahn, a health economist and founder of THINK-Health; Marco Smit, an advisor and analyst of digital health investment opportunities and founder of Next Innovation Health Partners (NIHP); and Bob Stern, a successful businessman who has built several digital health companies, including MedPage Today and @PointOfCare.
Below are some of their thoughts:
What attributes will successful ­companies exhibit?
Sarasohn-Kahn: We're moving toward that Holy Grail called The Triple Aim in healthcare: 1) improving health outcomes for the individual and the community; 2) enhancing the patient/person's experience; and 3) lowering costs per-person.
Smit: Businesses must address clinical and economic problems and have a strategy that adapts as markets evolve. But investors or partners shouldn't overvalue technology—strategic focus and understanding the needs of the marketplace are equally important.
Stern: I agree—but I also think successful businesses must have founders steeped in healthcare, as it is unlike any other space.
What kinds of companies offer the most opportunities for pharma marketers?
Smit: Marketers should focus on finding physician marketing innovation, patient engagement innovation and analytics companies that excel—or at least have a good track record—in marketing analytics.
Stern: Businesses that help the healthcare professional deliver great patient outcomes—but few companies provide a bridge between the patient and physician.
Sarasohn-Kahn: The top-line for pharma is directly enhanced by ensuring medication adherence. So marketers should think about that value-around-the-pill which has so much to do with understanding the consumer's lifestyle, life-flow and values.
What other advice would you give pharma marketers looking for partnership opportunities?
Stern: Marketers should abandon self-serving websites and apps and partner with companies that already have trusted HCP and patient relationships.
Smit: There are opportunities to enhance clinical trial recruitment, retention and general speed improvement, but there are also opportunities to use digital health technologies to improve patient engagement.
Sarasohn-Kahn: Biopharma companies must learn to play in the sandbox of stakeholders in health, and remember that health isn't in the doctor's office but where people live, work and play. At the same time, people don't engage in health without the base of trust and authenticity, so pharma partners should help enable the industry to cross that trust-chasm with patients and clinicians.
---
Marc Monseau is founder of Mint Collective.
Scroll down to see the next article