November 30, 2012
Private View: MM&M Awards Finalists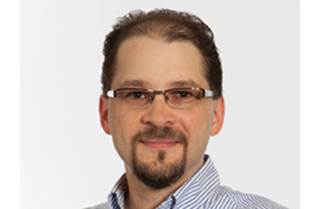 If you've ever judged an awards show, and certainly if you've ever entered work into one, you know that there's a fine line between those who get the awards and those who don't. What this means is that every award show leaves good work on the cutting room floor. Here are a few 2012 MM&M Awards Finalists that deserve another look.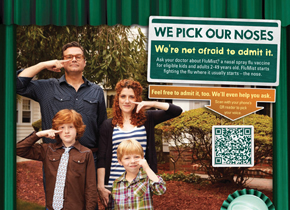 Flumist
Finalist: Consumer Print Campaign
Agency:
Digitas Health
Client:
MedImmune
This campaign utilizes a brilliant, if sophomoric, bit of comedy to create a verbal equity (Pick Your Nose) that is memorable and thought provoking. I can only imagine the client meetings where the agency first went out on a limb to propose this idea. If I were an awards show judge I would have "picked" this.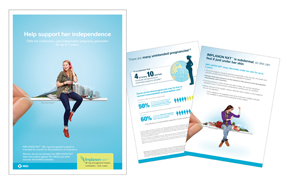 Implanon
Finalist: Professional Sales Aid
Agency:
CDM Princeton
Client:
Merck
This piece's clean design ­features the product, a subdermal, matchstick-sized contraceptive rod. The headline reads, "Help support her independence," and shows a young woman "supported" on the product. The clear ­language and sparse look makes an implant seem like a viable option, and a lot less scary.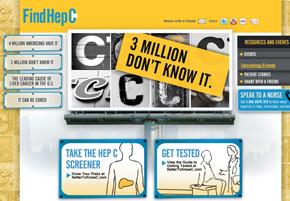 FindHepC.com
Finalist: Disease/Education Website
Agency:
Ignite Health
Client:
Vertex
Besides having good content, this site uses unconventional navigation to capture users. The main nav on the left are statistics about Hep C. Click on "4 Million Americans Have It," and you're brought into some basic disease facts. Click "3 Million Don't Know It" and it tells you what to look for. It's a smart way to deliver information.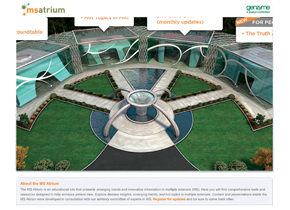 MS Atrium, The Gateway to MS Knowledge
Finalist: Disease/Education Website
Agency:
H4B Chelsea
Client:
Genzyme, a Sanofi Company
This site may appear slick for slick's sake, but the video and audio-directed "walk-through" environment does an excellent job of spoon-feeding user experience, which will go a long way towards keeping users on task and on the pages.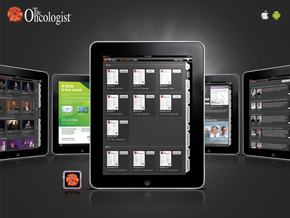 The Oncologist HD app
Finalist: Mobile App for Healthcare Professionals
AlphaMed Press
A huge improvement in terms of design and usability over their website, The Oncologist app acts like a website and a magazine all rolled into one. Its black background gives it a sophisticated look and its vertical ­orientation and side-tab nav give it a magazine feel.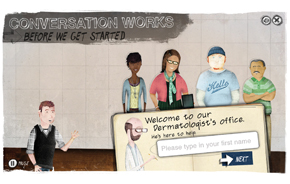 The Virtual Doctor Visit
Finalist: Best Interactive Initiative for Consumers
Agency:
Saatchi & Saatchi Wellness
Client:
Abbott Laboratories
This interactive website tool was built to inform and enable better doctor office conversations around plaque psoriasis. Animated patient types help you choose your discussion track, and some post dialogue questions help you find out how to improve the conversation. Animation does a good job of reducing some of the burden around topics that are typically difficult to discuss.
Barry Vucsko is VP, Group Creative Director at CAHG in Chicago.
Scroll down to see the next article