October 01, 2013
Private View: Sparking Conversations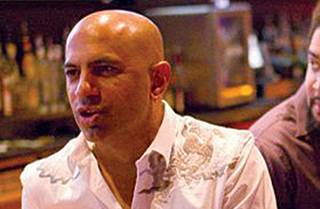 There are two seminal moments in my professional life that changed everything.
The second was joining healthcare marketing. Sitting opposite a very wise executive creative director I mulled it over: would I be pushing drugs? Would I be kissing my career goodbye? Did creativity exist in healthcare? Then she said something that struck me: "Embarrassment and apathy kills more people than any illness...getting people to talk is half the battle."
What she said was an epiphany. In my mind flashed moments when open conversations in my own life could have led to better health outcomes. I signed on and have focused on getting people to talk ever since. About things like breast cancer, depression, addiction, and bipolar disorder—which was only made possible via insights into people's motivations and their contemporary health behavior both off and online.
That leads me to the first seminal decision that changed my professional life, which was to commit to digital decades ago. Digital disrupts insular offline channels and engenders meaningful conversations by making ideas relevant to customer journeys. A 'pull' medium, digital needs to offer this meaning to exist, instead of being mere add-on brand decor. With this mindset I share the following global campaigns that seek to spark conversations about some important human and public health issues. Displaying an in-your-face, post-digital sensibility, they all tell provocative stories to instigate behavioral change. Their insights are exquisite and their execution flawless. And their digital amplification provides meaning, not just decor.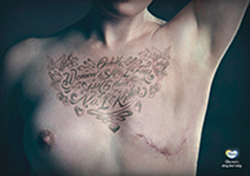 Flora
Flora instigates an immediate conversation and search for facts. Most probable next step? Google.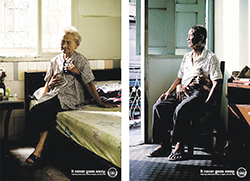 The Center for Protection of Children's Rights
The Center for Protection of Children's Rights Foundation and Leo Burnett Bangkok talk about child sexual abuse, and of hidden stories that need telling.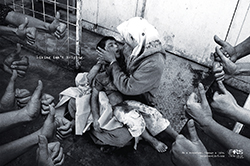 Crisis Relief Singapore
Crisis Relief Singapore and Publicis hold up a mirror and mold digital behaviors towards something more meaningful.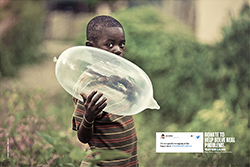 WIL Foundation
DDB New York, Ken Surritte, and the WIL Foundation engage the digital generation in a powerfully relevant way.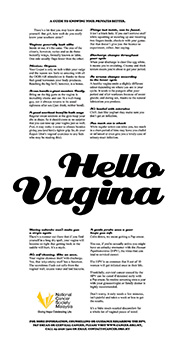 National Cancer Society Malaysia
National Cancer Society Malaysia and McCann Erickson directly discuss HPV, pap smears, and cervical cancer with frankness and digital tools.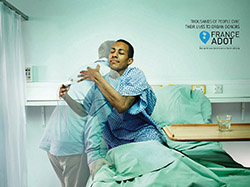 France ADOT
France ADOT and CLM-BBDO challenge apathy to drive online organ donation enrollment with a simply yet moving expression of gratitude from organ recipients.
---
Vineet Thapar, is SVP, Creative, Digitas Health, London
Scroll down to see the next article