August 01, 2015
Private View: The Lions Share
Download:

Private View.pdf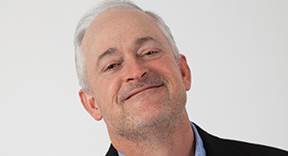 Finding your agency's name on the Lions Health Pharma shortlist is seen by many to be an award in itself—only 10% of entries make the cut.
Still, patting yourself on the back doesn't quite make the same racket as a round of raucous applause, so I wondered: What makes that minuscule difference between a short­listed bridesmaid and a lionized hunk of metal?
So I dug out last year's judge's robe, reviewed this year's winners and almost-winners, and tried (with complete conjecture!) to make sense of it all to help next year's contenders.
Here's what I learned: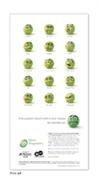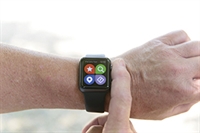 BE ORIGINAL.
The award-worthy work was not just a better variation of a familiar idea, it pushed for more. So ideas like personifying a disease or molecule ("Putting Vitamin D to the Test") or CGI-ing a version of the classic pain scale (for instance, "The Faces of Celiac," left) or even combining common elements to create a new app (for example, "The ViaOpta Apps," right) just didn't have that never-before-seen originality for which judges were looking. (And even when the idea wasn't completely original, as with "Out the Monster," the execution certainly was.)
BE SIMPLE.
As the pharma jury president, Rob Rogers, illumined: "Take something complex and make it simple." The winners had that instant "Get It" quality. If the idea, or the execution, gets too involved, or even too clever, it gets lost in a voting environment where hundreds of pieces are being reviewed. (Though I am still trying to figure out the beautiful, but curious, silver Lion-winning Deutsche Stimmlink Voiceprint purpose…)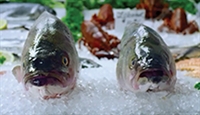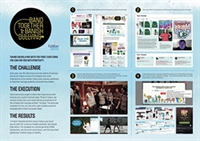 BE PRODUCT-POSITIVE.
While we did wonder where the prescription products all disappeared to (for example, GSK's "A World Filled With Air" DTC spot), ideas that touted the benefits of a product reigned. The Grand Prix–winning "Take It From a Fish" (left) to the "Funtastic Hand" all imaginatively spelled solution v. problem. And great program ideas like "Band Together to Stop Bullying" (right) were just too distant from the product (Epiduo by Galderma).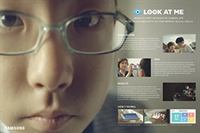 BE AMBITIOUS.
The Lions Health mission is "Life-Changing Creativity." And the one big thing I found, and felt, in all of the trophy-hoisting work was a sense of big ambition. It was a crowded year for apps, for instance, but the ones that ultimately stood out weren't just practical, they were powerful (take Samsung's "Look at Me" [left] and "SOS–SMS"). So go big.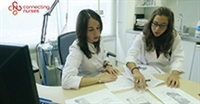 OH, AND DO A KILLER-CASE STUDY VIDEO.
Apologies to the idea-alone puritans, but giving your work a dramatic context with a video can lift voter interest. The Novartis "Book That Gets Harder and Harder to Read" and UNESCO's "Care Challenge" (right) are well-conceived concepts—but no video. Judges are human and, like your target audience, they're not immune to a well-told, moving story—so better your odds and invest in a case-study video.
Obviously, there are exceptions, and luck (plus a really nicely produced case-study film) still plays a big role, but hopefully seeing your work through this lens can add a vote or two next year and make the difference between you buying the drinks at the Gutter Bar and someone else buying them for you.
Scroll down to see the next article